COLUMBIA, S.C. – RealEstateRama – Morris Lyles, Realtor® at ERA Wilder Realty in Columbia is South Carolina REALTORS® (SCR) 2021 president. Morris was installed in a virtual awards ceremony at the association office in Columbia on December 15, 2020. His one-year term presiding over the 26,000 member organization began January 1, 2021.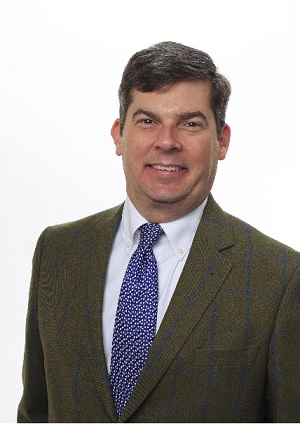 As president, Lyles will direct the internal and external activities of the association, preside at all meetings of the SCR board of directors and executive committee, represent the association at important business meetings and functions, and act as the official spokesperson for the Association on issues related to the real estate industry and local housing market. In addition, he will represent SCR and its members on the National Association of Realtors® (NAR) board of directors.
Morris Lyles is a 1996 graduate of Presbyterian College. He began his real estate career that same year as a Realtor® with Bollin, Ligon, Walker Realty in Columbia. He worked for Coldwell Banker United Realty before joining ERA Wilder Realty as a broker in 2006. He returned to sales in 2012.
Lyles has served in many roles at SCR including treasurer in 2019, president-elect in 2020, as SC REALTOR® Political Action Committee (RPAC) trustee chair in 2017, and as member services chair of the executive committee in 2016. He served on the board of the Central Carolina REALTORS® Association in Columbia, and was its 2015 president. He was also named as the board's 2016 REALTOR® of the Year.
In addition to his real estate roles, Lyles is active in his community and has served as a past president of the Columbia Kiwanis Club in 2008, president of the Columbia Museum of Art Contemporaries in 2004, and is a 2001 graduate of Leadership Columbia. He also has served as a chairman of the board at Trinity Cathedral's Learning Center in Columbia.
"It's an honor to serve as President of this amazing innovative organization. Advocating for the homeowners and property owners in South Carolina is at a critical time right now. I am proud to continue our mission as the prominent voice for homeowners and property owners in South Carolina," said Lyles.
###
South Carolina REALTORS® (SCR), is the largest professional trade association in the state, serves as the voice of real estate for more than 26,000 members involved in all aspects of the residential and commercial real estate industries. REALTOR® is a registered trademark that identifies a professional in real estate who subscribes to a strict code of ethics as a member of SCR and the National Association of Realtors® (NAR)