Washington, DC — (RealEstateRama) — Mayor Bowser released the following statement about the Council Chairman's proposal to cut affordable housing investments by $45 million:
"The budget I sent to Council was fair, bold, and made big investments in building and preserving housing for working families and seniors. By cutting these investments by $45 million – including completely eliminating the Housing Preservation Fund and the Workforce Housing Fund – what the Council Chairman has done is cut funding for more than 2,300 affordable homes. Without this funding, more families will be displaced from our city and fewer new homes will be affordable for low- and moderate-income residents."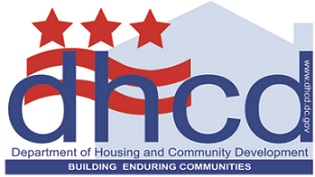 Overall, the Council Chairman cut the Mayor's housing affordability investments by $45 million:
Decreased the Housing Production Trust Fund ($10 Million), affecting 100 families who would have benefitted from housing that is kept affordable for 40 years.
Eliminated entirely the Workforce Housing Fund ($20 million), preventing the District from increasing access to housing for teachers, first responders, social workers, hospitality workers, and others who serve the District.
Eliminated entirely the Housing Preservation Fund ($15 million), putting at risk thousands of residents who are likely to get displaced and lose their affordable housing in DC.
Last week, Mayor Bowser signed a Mayor's Order on housing directing District agencies to identify new policies, tools, and initiatives to begin fulfilling her bold goal of creating 36,000 new housing units, 12,000 of them affordable, by 2025.
The order focuses on key areas such as:
Increasing production and accelerating delivery of housing by analyzing housing trends, needs, capacity, and impediments to housing in order to identify housing targets and policies
Promoting fair housing by identifying ways to create an equitable distribution of affordable housing across Washington, DC
Creating homeownership opportunities
Directing all District agencies to support the goals of Homeward DC
Improving resident housing experience by directing Lab @ DC to create a unified "front door" for residents to access affordable housing opportunities and programs
Coming into office in 2015, Mayor Bowser doubled the District's annual investment in the Housing Production Trust Fund from $50 million to $100 million, which enabled the District to produce or preserve more than 7,200 units of affordable housing using a variety of tools and programs. Additionally, during her first term, Mayor Bowser created the Housing Preservation Fund based on a recommendation from the Housing Preservation Strike Force. The Housing Preservation Fund was on track to preserve 900 homes this year and is a crucial funding tool for the Tenant Opportunity to Purchase Act and the District Opportunity to Purchase Act.
The Council should restore this funding in its final vote on May 28.