PHILADELPHIA – (RealEstateRama) — U.S. Attorney William M. McSwain announced that George Barnard, of Newtown Square, was sentenced today to five years in federal prison for defrauding lenders of almost $13 million. Barnard, 47, pleaded guilty to multiple fraud counts in April. He was also ordered to pay restitution in the amount of $12,774,941.89 and to forfeit $4,262,279.38 in proceeds he obtained through his commission of the offense.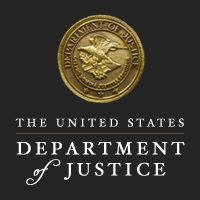 From 2005 to March 2013, Barnard, who was one of the two owners of Capital Financial Mortgage Corporation ("CFMC") and also the owner of several title companies, defrauded banks out of almost $13 million dollars. Instead of using the money to fund mortgage loans for borrowers and pay off the borrowers' existing mortgages, Barnard took the money for his personal benefit, including buying yachts, luxury cars, multi-million dollar beach homes in Avalon, New Jersey, and even paying the salary of a yacht captain.
"The defendant's life of luxury came at the expense of those he defrauded," said U.S. Attorney McSwain. "This was a sophisticated scheme that went on for almost a decade. The defendant will no longer need his personal yacht captain while he spends the next five years in a federal prison."
There were numerous victims in this case. The defendant defrauded numerous lenders – lenders who loaned money to CFMC, lenders who bought mortgages written by CFMC, and lenders who loaned the defendant himself millions of dollars to buy his luxury beach homes and yachts. In addition to defrauding all of these lenders, the defendant also defrauded the IRS when he filed blatantly false tax returns that failed to declare millions of dollars in income and resulted in a total tax loss of at least $954,633. Finally, the defendant harmed over two dozen individual borrowers who turned to CFMC to obtain a refinance mortgage and who suddenly found their homes encumbered by not one but two separate mortgages – after the defendant failed to pay off their existing mortgages and then sold their new mortgages to other lenders.
The case was investigated by the Federal Bureau of Investigation, the Department of Housing and Urban Development, Office of Inspector General, and the Internal Revenue Service, Criminal Investigative Division, and is being prosecuted by Assistant United States Attorney Michael S. Lowe.