WASHINGTON – (RealEstateRama) — Today in the Federal Register, the Department of Commerce is requesting input on the use of American-made materials in construction and maintenance of American pipelines.  President Trump has issued a clear call for American pipelines to be made with American steel, and it is critical that industry, including pipeline owners, operators, manufacturers, distributors, and their suppliers, provide guidance.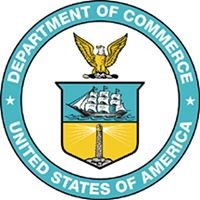 In his January 24th memorandum, President Trump directed the Secretary of Commerce to develop a plan to require domestic sourcing of materials for the construction, retrofitting, repair, and expansion of pipelines inside the United States.  Today's formal request for information (RFI) will inform that plan that shall be delivered to the President no later than July 23, 2017.
Specifically, the Department of Commerce seeks information on:
U.S. demand for line pipe
Current pipeline construction technology and requirements
The domestic supply chain for pipeline materials, including capacity, capacity utilization, and inventories
Factors influencing the decision to source line pipe domestically
Federal permitting requirements
Public comments must be received by 5 PM EDT on April 7, 2017. The preferred method for submission of comments is via http://www.regulations.gov (at the home page enter DOC-2017-0002 in the "Search" box, click the "Comments Now!" icon, complete the required fields, and enter or attach your comments).
All responses received to the RFI will be publicly posted at www.regulations.gov.
Contact:
Office of Public Affairs
202-482-4883