WASHINGTON – (RealEstateRama) — The Alliance to Save Energy submitted comments today in response to the "Grid Resilience Pricing Rule" proposed recently by the Department of Energy. The Alliance released the following statement from Research Director Natasha Vidangos summarizing the comments: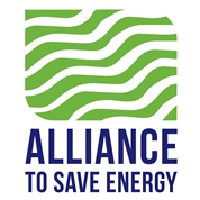 "A resilient and reliable electric grid is key, but this proposal's focus on power plants having on-site fuel storage misses some of the most cost-effective options to pursue that goal."
"It would be a loss if regulators overlook energy efficiency as a tool to ensure grid reliability and resiliency. Energy efficiency – along with partner technologies like demand response, advanced metering infrastructure and microgrids – is often the quickest, cheapest and most flexible option in our toolbox."
"We know energy efficiency measures can improve resilience – we've seen it work for decades. Resilience isn't only about getting the lights back on, but also about public health. Efficient buildings maintain livable conditions for longer periods, combined heat and power facilities provide backup for hospitals, and alternative metering infrastructure allows utilities to pinpoint the damage immediately. Regulators aiming to improve resilience ought to make sure they are fully taking advantage of the help that energy efficiency provides."
The comments were signed jointly by Advanced Energy Economy, Alliance for Industrial Efficiency, Alliance to Save Energy, E4TheFuture, Efficiency First, Home Performance Coalition and National Association of Energy Service Companies.
About the Alliance to Save Energy
Founded in 1977, the Alliance to Save Energy is a nonprofit, bipartisan alliance of business, government, environmental and consumer leaders working to expand the economy while using less energy. Our mission is to promote energy productivity worldwide – including through energy efficiency – to achieve a stronger economy, a cleaner environment and greater energy security, affordability and reliability.
MEDIA CONTACTS
Ben Somberg


(202) 530-2223