WASHINGTON – (RealEstateRama) — The Alliance to Save Energy released the following statement from President Kateri Callahan regarding the Department of Energy's Staff Report to the Secretary on Electricity Markets and Reliability ("Grid Study") released late Wednesday:
"One of the overlooked aspects in the discussion around this report is the powerful role that energy efficiency is playing to strengthen the reliability and resilience of the grid. As the report states clearly, energy efficiency is working to level demand and reduce strain on the grid. The efficiency policies we've put in place for the past 40 years such as appliance efficiency standards and building energy codes – along with growing investments from utilities now totaling nearly $9 billion annually – are paying enormous dividends. There is even more opportunity to continue this success with smart policy moving forward."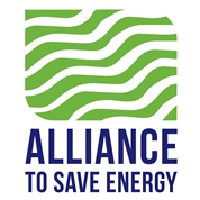 "As we look at the portfolio of solutions we can't just look at supply. We have to remember that increasing efficiency and productivity is the fastest and cheapest way to reach our goals – and it's also a tremendous economic opportunity. Already efficiency is the leading job creator in the clean energy sector with some 2.2 million jobs in construction, manufacturing and other fields. We look forward to working with the Department of Energy to further capitalize on this growth opportunity."
About the Alliance to Save Energy
Founded in 1977, the Alliance to Save Energy is the leading energy efficiency coalition in the nation – a nonprofit, bipartisan alliance of business, government, environmental and consumer leaders advocating for enhanced energy efficiency across all sectors of the economy. Our mission is to promote energy efficiency worldwide to achieve a healthier economy, a cleaner environment and energy security.
MEDIA CONTACTS
Ben Somberg


(202) 530-2223