Week 1 of National Preparedness Month reminds us to prepare financially for the unexpected
AUSTIN, Texas – (RealEstateRama) – Flooding is the most common and costly natural disaster in the United States, and nearly every major Texas city is vulnerable to hurricanes or sits in "Flash Flood Alley," one of the most flash flood-prone areas in the nation.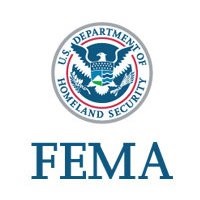 If you were struck by a hurricane tomorrow, would you have adequate insurance? Homeowners and renters insurance do not cover flooding, and a single inch of water in an average home can cause more than $26,000 in damage.
Federal assistance will not fully restore your home after a disaster. Federal assistance is only available if the president declares a disaster, and even then, assistance is likely to be provided in the form of a low-interest loan that must be paid back.
Consider protecting yourself with a policy through the National Flood Insurance Program, or NFIP.
Homeowners can acquire up to $350,000 of flood coverage through NFIP, with $250,000 for the building itself and another $100,000 for its contents. Renters can also purchase up to $100,000 worth of coverage for contents.
Owners of residential properties with five or more units can purchase $500,000 of structural coverage and $100,000 for the structure's contents, while commercial property owners can purchase $500,000 of structural coverage and $500,000 of contents coverage.
If you are in a low- to moderate-risk area, you may be eligible for a Preferred Risk Policy, which provides the same flood coverage as other policies, but at a lower cost.
If your area has never flooded before, that does not mean it won't flood now. An area's risk of flooding changes substantially as factors like drought and urban development affect the ground's surface. Nationwide, 26 percent of flood insurance claims come from properties outside high-risk zones.
Getting flood insurance now can mean the difference between post-disaster recovery and financial devastation. Contact your insurance agent or call 800-427-4661 for a referral. For more information, visit www.FEMA.gov/NFIP.
To learn more about homeowners, wind and hail insurance see https://go.usa.gov/xQ7px.
For additional information on Hurricane Harvey and Texas recovery, visit the Hurricane Harvey disaster web page at www.fema.gov/disaster/4332, Facebook at www.facebook.com/FEMAHarvey, the FEMA Region 6 Twitter account at www.twitter.com/FEMARegion6 or the Texas Division of Emergency Management website at https://tdem.texas.gov/.