COLUMBIA, S.C. (December 17, 2020) – RealEstateRama – South Carolina REALTOR® (SCR) member and Myrtle Beach area Realtor® Drew Streett has been named the association's 2020 REALTOR® of the Year. The announcement was made during a virtual ceremony at the SCR office in Columbia on Tuesday.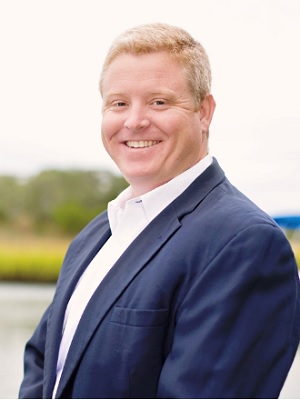 The South Carolina REALTOR® of the Year program is the association's most coveted annual award. It was established in 1955 and has been designed to honor and recognize those Realtor® members who have contributed most to the advancement of the South Carolina real estate profession and community.
Drew Streett with Garden City Realty has served on many local, state and national Realtor® committees and boards. He has served on the SCR board of directors since 2008 and was president in 2019. He also served on the SCR building task force and the bylaws task force. He is a graduate of SCR's leadership program.
"SCR is proud and honored to have Drew represent all of the Realtors® in our state through the title of 2020 South Carolina REALTOR® of the Year. He serves as an inspiration to Realtors® across the state through his dedication and service to our industry," said SCR's 2020 President Owen Tyler.
At the Coastal Carolinas Association of REALTORS® (CCAR), Streett is a past chair and member of the grievance and professional standards committees. He also served on the legislative committee and is a board member. He is a 2003 graduate of CCAR's leadership program and led the association as president in 2009.
"We are very excited to celebrate Drew. His years of hard work and dedication to the real estate industry have been recognized by his peers through/with this prestigious recognition!  He is most deserving of this award," said CCAR CEO Laura Crowther.
Streett also served in multiple roles at the National Association of Realtors® (NAR) including the board of directors from 2018-2020, the insurance committee, 2020; the resort and second home real estate committee, 2019; and the business issues policy committee, 2018.
He also is active in his community having served as a youth leader and head usher at Belin United Methodist Church, past president of the Murrells Inlet Rotary club and was recognized as a Rotary International Paul Harris Fellow.
Streett attended The Citadel and became a member of the long grey line when he graduated in 1999. While a student at The Citadel, Streett honed his leadership skills and learned the value of using teamwork to complete a task.
Click here to view the 2020 REALTOR® of the Year video tribute.
###
South Carolina REALTORS® (SCR), the largest professional trade association in the state, serves as the voice of real estate for more than 25,000 members involved in all aspects of the residential and commercial real estate industries. REALTOR® is a registered trademark that identifies a professional in real estate who subscribes to a strict code of ethics as a member of SCR and the National Association of REALTORS®.
CONTACT: Sharon Delia Stone (803) 772-5206