WASHINGTON, D.C. – (RealEstateRama) — On June 28, ETC Solar from Caltech took first place at the U.S. Department of Energy's (DOE) Cleantech University Prize (Cleantech UP) national collegiate business plan competition in Houston, Texas. ETC Solar was one of 23 teams to pitch their clean energy business plans to a panel of industry leaders and investors, who in turn provided feedback on how to turn these big energy ideas into a reality.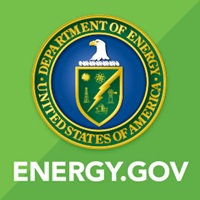 ETC Solar's winning technology is a novel solar cell architecture that increases solar panel efficiency by 5%, which will subsequently lower manufacturing costs. ETC's triangular shape and high-aspect-ratio metal contacts redirect more incoming sunlight to the solar cell surface. Coming in second this was NUMiX Materials from Northwestern University, with its water purification technology to remove toxic metals from water.
At this year's national competition, the U.S. Department of Defense (DoD's) also sponsored a prize of $35,000 to one winning team. Focused on increasing long-term warfighting capabilities and enhancing mission effectiveness, DoD is pursuing a range of initiatives and technologies that improve operational energy use. By leveraging the Cleantech UP competition, DoD is tapping into the ingenuity and passion of student entrepreneurs to uncover game-changing energy technologies.
"The students competing in Cleantech UP represent some of the best our nation has to offer in innovation entrepreneurship," said U.S. Secretary of Energy Rick Perry. "We're pleased to partner with the Department of Defense this year and feature a new track that will advance technologies to not only make our energy more affordable, but also keep America safe and secure."
Beltech from the University of Chicago won the DoD prize. Beltech's technology is a new lithium-ion battery technology that reduces battery costs by up to 50% and increases battery energy density up to 3 times.
"We are thrilled to join the Energy Department in this year's Cleantech UP competition," said Assistant Secretary of Defense for Energy, Installations and Environment Lucian Niemeyer. "These young entrepreneurs are working on solutions that will help keep our country at the forefront of innovation by enhancing our energy portfolio and strengthening our national security."
In addition to competing for over $100,000 in prizes, the participating teams received one-on-one mentoring from top industry leaders, as well as entrepreneurial training from Cleantech UP's partner, VentureWell.
Building upon the progress of its precursor, the DOE National Clean Energy Business Plan Competition, Cleantech UP launched in 2015. The annual event is a culmination of eight regional collegiate business plan competitions hosted by different universities and organizations throughout the year, and the top teams from each region come together to compete. Since Cleantech UP's inception, participants have formed more than 200 ventures, created more than 200 jobs, and raised more than $160 million in follow-on funding.
Cleantech UP is part of the Tech-to-Market Program within the Office of Efficiency and Renewable Energy, with oversight from DOE's Office of Technology Transitions. To learn more about this competition click HERE.