180,000 Realtors Gain Access to Instant IDX Websites
November 2, 2016 – Orlando, Florida (National Association of REALTORS®) – (RealEstateRama) — AgentSquared, the powerful all-in-one real estate marketing and website solution powered by Spark (created by Fargo real estate technology leader FBS) is now available directly from FBS Broker Agent Services Team.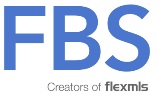 Previously, Flexmls System users could purchase the AgentSquared IDX websites through the Spark Store within their Flexmls System. Effective today, Flexmls System users can work directly with an FBS Broker Agent Expert to learn about, purchase and build their own mobile-friendly AgentSquared IDX website.
With an AgentSquared IDX website powered by the Spark API, Flexmls users can register their domain and have a beautiful, live IDX website in minutes that's modern, branded, mobile-responsive and integrated with their Flexmls contacts (so they don't have to manually enter lead information from their AgentSquared website into their Flexmls CRM). Because the listing data is coming from a real time API, any changes to the listing record are reflected instantly on AgentSquared websites so consumers have the freshest and most comprehensive listing information possible. While typical IDX website solutions can be extremely costly and time consuming for Agents, AgentSquared website solutions deliver an instant IDX website with live real estate data integrated with the users' Flexmls contacts – saving Flexmls users valuable time, money and energy.
"The Spark API, created by FBS enabled us to innovate a truly instant IDX agent website product that's loaded with live listing information, said Troy McCasland, CEO of AgentSquared. "Having the FBS Broker Agent Sales Team work directly with Flexmls users who seek to purchase an IDX website and walk them through the purchase process while educating them is extremely valuable. MLSs save time, money, and hassle approving, provisioning and monitoring websites for IDX compliance, because the IDX rules and disclosure requirement are baked into the software in a way that can't be changed or modified. Rather than fax forms back and forth, IDX approval is instant — while the agent is logged into their MLS system."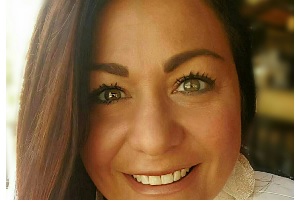 "AgentSquared has built a phenomenal IDX website solution utilizing our Spark API – the industry's first and fastest growing RESO standards-built real estate API," said Kim Prior, FBS Vice President of Marketing. "Our Broker Agent Services Team is happy to promote this product to Flexmls System users with our current IDX solution suite," she said.
To purchase an AgentSquared IDX website, Flexmls system users can contact the FBS Broker Agent Services Team toll-free at 866-320-9977, though the Spark Store inside their Flexmls System, or contact Agent Squared directly at 800-901-4428.

About AgentSquared
AgentSquared is the only company in the world that builds instant IDX websites automatically, easily customizable using deep API integration with leading MLS software providers. Their automated real estate marketing platform is developed by Internet pioneers who have founded, built and sold leading brand name Internet companies, including Media Temple, Miva, and Attracta. AgentSquared helps real estate agents sell homes and acquire new listings through advanced automated marketing tools that include Social Media sharing tools for new listings, single property websites, and instant IDX websites that feature automated updating and advanced SEO capabilities. Based in San Diego, California, discover more at http://www.AgentSquared.com.
About FBS
With a 30+year history of growth highlighted by innovation, advocacy of industry data standards and personal passion to exceed customer expectations, FBS is 100% dedicated to delivering excellence that MLSs and their members can trust. The Flexmls® system, created by FBS, is built on the Spark standards-driven technology platform and connects real estate professionals to their business with collaboration tools that deliver timely and accurate real estate information. The Flexmls® system is used by 180+ MLSs. For more information, please visit http://www.flexmls.com.
Note: A sample AgentSquared IDX Website is at http://www.HomesByHowson.com.