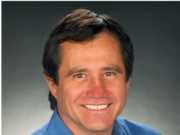 AgentSquared, the powerful all-in-one real estate marketing and website solution powered by Spark (created by Fargo real estate technology leader FBS) is now available directly from FBS Broker Agent Services Team.
IRVINE, CA - February 20, 2013 - (RealEstateRama) -- Auction.com (www.auction.com), the nation's leading online real estate marketplace, announced final sale of Orlando University Center, a 386,512-square-foot office complex near the University of Ce...
ORLANDO, FL - April 5, 2012 - (RealEstateRama) -- Real Estate Mortgage Network, Inc. (REMN), is increasing its commitment to the Florida real estate market with the additions of Christopher Wasinger and Brian Poling as Regional Managers. Both veterans of the mortgage industry, Wasinger and Poling will oversee the multiple REMN offices located throughout the state. REMN is one of the largest, privately held mortgage lenders in the US, known nationwide for its commitment to customer service and quality loans in the residential housing market.
Winter Springs, FL - October 17, 2011 - (RealEstateRama) -- Real estate marketing has shifted from newspapers, classifieds, and brochures to websites, online classifieds, and videos. Nearly 90% of homebuyers begin their home search online, so there is ...