TALLAHASSEE, Fla. — (RealEstateRama) — FEMA has approved $1,259,146 to the State of Florida to assist 14 eligible applicants with reimbursement for eligible costs of debris removal, emergency protective measures, temporary facilities and permanent repairs for Hurricane Michael under FEMA's Public Assistance Program.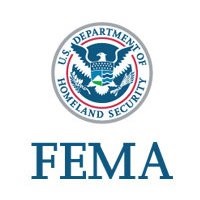 The following projects have been obligated by FEMA to the Florida Division of Emergency Management (FDEM) to help applicants with reimbursement for eligible costs incurred due to
Hurricane Michael.
As of May 23, 2019, the awards are:
Agency for Health Care Administration – $2,100 for management costs
Bayside Church in Panama City – $272,586 for emergency protective measures
City of Bonifay – $65,701 for debris removal
City of Port St. Joe – $71,060 for repairs to Centennial Building and its components, restrooms, cook shed and pavilion and repairs to the Washington Gymnasium, athletic complex and grounds
Florida A&M University – $65,256 for emergency protective measures
Florida Department of Environmental Protection – $74,289 for emergency protective measures
First Church of Nazarene in Panama City – $29,528 for emergency protective measures
Gulf County – $10,722 for replacement of IT switches in public buildings countywide
Holy Nativity Episcopal School in Panama City – $593,703 for emergency protective measures
Panama City Fellowship Church of Praise – $3,750 for debris removal
St. Luke AME Church in Malone (Jackson County) – $7,044 for emergency protective measures
Town of Grand Ridge – $9,024 for repairs to town hall/volunteer fire department, community center and wastewater treatment plant building
Wakulla County Sheriff's Office – $7,368 for management costs
Walton County – $47,015 for emergency protective measures
FEMA's Public Assistance grant program is an essential source of funding for communities recovering from a federally declared disaster or emergency. FDEM works with FEMA during all phases of the
PA program and conducts final reviews of FEMA-approved projects.
Once a project is obligated by FEMA, FDEM works closely with the applicant to finalize the grant
and begin making payments. FDEM has implemented new procedures designed to ensure grant
funding is provided to local communities as quickly as possible.
FEMA has numerous other projects that have been identified under the Public Assistance program
for Hurricane Michael and is working extensively with all applicants. The timeline for other projects being obligated depends on the complexity of the projects, collection of supporting documentation
by the applicants, environmental and historical laws, regulations and other concerns.
Applicants provide FEMA with thorough documentation to support damage claims. Following approvals by FEMA and the Florida Division of Emergency Management, FEMA obligates funding for the project.
To date, FEMA has obligated a total of more than $169.3 million in federal funding for Public Assistance projects related to Hurricane Michael in Florida.
###
FEMA's mission: Helping people before, during, and after disasters.
For a list of resources available to individuals and businesses affected by Hurricane Michael, visitwww.floridadisaster.org/info.
For more Hurricane Michael recovery information, visit www.fema.gov/disaster/4399.
Follow FEMA and the Florida Division of Emergency Management on Twitter at @FEMARegion4 and @FLSERT. You may also visit FEMA and the Division's Facebook pages at Facebook.com/FEMA and Facebook.com/FloridaSERT.
Disaster recovery assistance is available without regard to race, color, religion, nationality, sex, age, disability, English proficiency or economic status. If you or someone you know has been discriminated against, call FEMA toll-free at 800-621-FEMA (3362) 711/VRS – Video Relay Service). Multilingual operators are available.
(Press 2 for Spanish). TTY call 800-462-7585