AUSTIN, Texas – (RealEstateRama) – Disaster survivors affected by the severe storms and floods from Tropical Storm Imelda on Sept. 17-23, can visit local home improvement stores in Kingwood and Orange to get rebuilding tips from mitigation experts. Mitigation specialists from the Federal Emergency Management Agency (FEMA) will be on hand to answer questions about home repair, making disaster plans, putting together supply kits and the importance of flood insurance.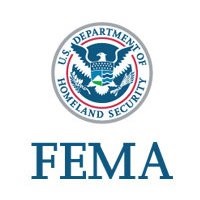 Assistance will be available at the following locations:
Lowe's
22600 Eastex Freeway/Highway 59 North
Kingwood, TX 77339
Monday, Oct. 28 from 8 a.m. to 5:30 p.m.
Tuesday, Oct. 29 – Saturday, Nov. 2 from 7 a.m. to 5:30 p.m.
McCoy Lumber Supply
4514 W. Lutcher Dr.
Orange, TX 77632
Monday, Oct. 28 – Friday Nov. 1 from 7 a.m. to 5:30 p.m.
Saturday, Nov. 2 from 7 a.m. to 5:00 p.m.
Additional mitigation events will be held at home improvement stores in disaster-affected Texas counties in the coming weeks.
Follow FEMA online at twitter.com/FEMARegion6,  www.fema.gov/blog, www.twitter.com/fema, www.twitter.com/FEMAespanol, www.facebook.com/fema, www.facebook.com/FEMAespanol and www.youtube.com/fema
###
FEMA's mission: Helping people before, during and after disasters.
Disaster recovery assistance is available without regard to race, color, religion, nationality, sex, age, disability, English proficiency or economic status. If you or someone you know has faced discrimination, call FEMA toll-free at 800-621-3362, voice/VP/711. Multilingual operators are available. TTY users may call 800-462-7585.
The U.S. Small Business Administration is the federal government's primary source of money for the long-term rebuilding of disaster-damaged private property. SBA helps businesses of all sizes, private nonprofit organizations, homeowners and renters fund repairs or rebuilding efforts and cover the cost of replacing lost or disaster-damaged personal property. For more information, applicants may contact SBA's Disaster Assistance Customer Service Center at 800-659-2955. TTY users may also call 800-877-8339. Applicants may also email ">
 or visit SBA at www.SBA.gov/disaster .