Northern California's and Nevada's fastest-growing, woman-owned brokerage debuts platform
DANVILLE, Calif. – October 28, 2019 – (RealEstateRama) – Berkshire Hathaway HomeServices Drysdale Properties, Northern California's and Nevada's fastest-growing, full-service and 100% woman-owned real estate brokerage, today announced its launch of Drysdale Properties Offer Optimizer™. The new service will provide homeowners with multiple instant offers on their home with the push of a button.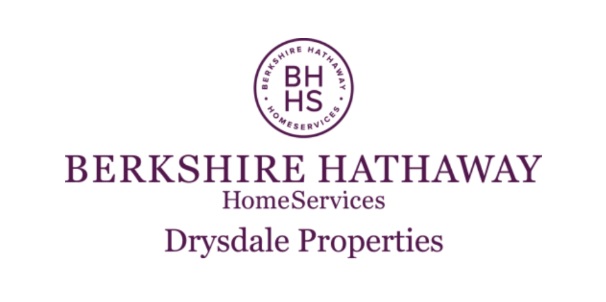 Offer Optimizer helps homeowners easily compare iBuyer offers with estimated net profits to selling their home on the open market. Drysdale Properties' agents provide the local expertise and personalized service for the path homeowners pick. More than 90 percent of those selecting an iBuyer offer still want the help of a real estate agent, a new study found.
Sellers in Northern California and Nevada communities served by Drysdale Properties now can compare instant purchase offers from Opendoor and Zillow Offers, two leading online iBuyer firms that offer to "instantly" purchase homes. Drysdale Properties Offer Optimizer service helps homeowners make the best choice for their circumstances. Sellers can accept an instant sale offer, sell their home on the open market, or choose not to sell.
"iBuying is a new option for most homeowners, and that helps explain why nearly everyone still seeks the expertise of a local, trusted agent to make their best sales decision," explains Gretchen Pearson, President/Owner of Drysdale Properties.
With the growth of the Internet in real estate, the number of buyers and sellers using a real estate agent has grown. Today, 91% of all sellers work with a licensed real estate agent, according to research from the National Association of Realtors. Today, just 7% of homeowners try to sell their home on their own, known as For Sale by Owners or FSBO, a record low.
The new iBuyer platform from Drysdale Properties addresses crucial aspects that homeowners may overlook when it comes to instant offers.
"Not all iBuyer offers are the same," Pearson added. "Each iBuyer process varies, and that's why consumers benefit from having an advocate to expertly guide them through a sale no matter what path they choose."
Drysdale Properties partnered with zavvie, whose Offer Optimizer™ Suite technology connects agents and their clients to iBuyers. The online tools that zavvie provides are current, reliable, and packed with market-specific data so homeowners can make informed decisions with the guidance of a professional agent.
"Consumers have more choices than ever before when it comes to selling a home," explained Lane Hornung, zavvie CEO and founder. "But even if you choose an iBuyer, selling a home is never instant. Sellers want a professional on their side because there are so many complex choices. Berkshire Hathaway HomeServices and its franchisees are committed to providing sellers all the options."
"That's why BHHS Drysdale Properties is meeting the increasing demand for instant offers by bringing the iBuyers to the table in markets throughout Northern California and Nevada. It's also why agents love Drysdale Properties: they keep real estate agents right where consumers want them: at the center of the transaction," Hornung added.
Find more information about Drysdale Properties at bhhsdrysdale.com, and their new iBuyer service at zavvie.com/bhhsdrysdale/offer-optimizer.
About Berkshire Hathaway HomeServices Drysdale Properties
Berkshire Hathaway HomeServices Drysdale Properties is Northern California's and Nevada's fastest-growing, full-service and 100% woman-owned real estate brokerage specializing in residential, luxury, relocation, commercial and property management. It is the No. 13 brokerage in the Berkshire Hathaway HomeServices network; No. 69 for sales volume as ranked by REALTrends; and No. 67 in RISMedia's Power Broker Top 500 Report. Visit bhhsdrysdale.com.
About zavvie
zavvie offers the only iBuyer platform for brokerages that connects agents and their clients with all iBuyers in their market. zavvie's Offer Optimizer™ Suite bridges the gap for agents who want to offer all the options for selling, from listing on the open market to choosing an instant sale. Currently operating in markets across America and rapidly expanding, zavvie gives top brokerages and their agents the technology, marketing and support they need to serve their clients in today's evolving real estate landscape. Discover more at zavvie.com.
zavvie Offer Optimizer™ received an Inman Innovator Award for Most Innovative Real Estate Technology, and the company is a graduate of the National Association of REALTORS® REach program. For brokerages interested in licensing Offer Optimizer™ technology, visit zavvie.com.
# # #
Media Contact:
Kevin Hawkins for zavvie
206-866-1220