Washington, D.C. – (RealEstateRama) — The Disaster Housing Recovery Coalition of more than 700 national, state, and local organizations led by the National Low Income Housing Coalition (NLIHC) strongly condemns FEMA's decision to end on June 30 its motel program for families displaced by the 2017 disasters, while refusing to activate tried-and-tested longer-term housing solutions like the Disaster Housing Assistance Program (DHAP). As a result, nearly 2,000 families will join thousands more survivors whose longer-term housing needs have been neglected by FEMA for the past 10 months. These families will be left with no choice but to double or triple up with other low income families, return to uninhabitable homes, sleep in cars, or pay more than half of their incomes on rent. Living in such precarious housing situations will only make it more difficult for families to get back on their feet, and in worst cases, it will push more survivors into homelessness.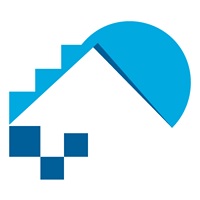 Despite urgent calls for DHAP by Puerto Rican Governor Ricardo Rosselló, by members of Congress, and by homelessness and housing advocates, FEMA continues to refuse to activate the program. Past Republican and Democratic administrations have featured DHAP as best practice in their disaster recovery efforts. DHAP was created after hard-won lessons after Hurricane Katrina and has been used successfully after Hurricanes Rita, Gustav, and Ike and Superstorm Sandy to enable survivors to live in stable, affordable homes. In addition to housing assistance, the program allows survivors to receive help from local housing professionals to find permanent housing solutions, secure employment, and connect to public benefits as they rebuild their lives.
"At a time when Puerto Rico's rebuilding efforts have barely begun, FEMA's decision to cut off disaster survivors from motels while denying them access to safe, stable homes as they try to get back on their feet is callous and cruel," said NLIHC President and CEO Diane Yentel. "It is unacceptable that FEMA is choosing to retraumatize these U.S. citizens and put them at increased risk of homelessness."
###
Established in 1974 by Cushing N. Dolbeare, the National Low Income Housing Coalition is dedicated solely to achieving socially just public policy that assures people with the lowest incomes in the United States have affordable and decent homes.
PRESS CONTACT
Renee Willis
Vice President for Field & Communications
(202) 662-1530 x247