WASHINGTON, D.C. – (RealEstateRama) — The Federal Housing Finance Agency (FHFA) announced November 23 that the maximum conforming loan limits for mortgages obtained by Fannie Mae and Freddie Mac will increase in 2017. This is the first time FHFA has increased the conforming loan limit since 2006.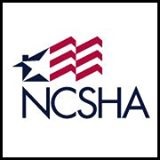 While the allowable maximum loan limit varies based on geography, for much of the United States the "baseline" maximum loan limit for one-unit properties will be $424,100. This represents an increase of $7,100 from the baseline loan limit of $417,000 Congress established in the Housing and Economic Recovery Act of 2008 (HERA).
HERA directs FHFA to adjust the baseline loan limit as often as every year based on changes in the national average home price. As part of this responsibility, FHFA created its Housing Price Index (HPI) to track average home prices around the country. Due to a sustained period of declining home prices, FHFA declined to increase the baseline loan limit for Fannie Mae and Freddie Mac until this year. FHFA's third quarter 2016 HPI report determined that the average home price now exceeds the 2007 amount. The roughly 1.7 percent increase in the value of the average home price from the third quarter of 2007 to the third quarter of 2016 prompted FHFA to increase the baseline loan limit.
In high-cost areas where 115 percent of the local median home value exceeds the previously mentioned baseline loan limit of $424,100, the maximum area loan limit will be higher. Because HERA says local limits may not exceed 150 percent of the baseline loan limit ($424,100), the ceiling for these high-cost area loans is $636,150. Due to special statutory provisions for loan calculations in Alaska, Hawaii, Guam, and the U.S. Virgin Islands, the actual loan limit may exceed $636,150 in those areas.
To view a list of the 2017 maximum conforming limits for all counties, please click here. To view a map depicting the maximum loan limits around the country, please click here.