WASHINGTON, D.C. – (RealEstateRama) — The final defendant in an alleged mortgage relief scam that preyed upon distressed homeowners will be banned from selling mortgage or debt relief services under a settlement with the Federal Trade Commission.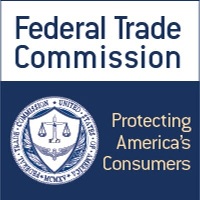 The settlement resolves FTC charges against Gabriel D. Stewart in a scheme that operated under the fictitious names "2Apply" and "UW Solutions." The defendants falsely claimed they could lower consumers' mortgage payments and interest rates or prevent foreclosure, pretended to be affiliated with a government agency or consumers' lenders or servicers, and illegally charged advance fees. The case was brought in July 2014 as part of a federal-state law enforcement effort, Operation Mis-Modification.
In addition to banning Stewart from the mortgage or debt relief business, the stipulated order prohibits him from misrepresenting financial and other products and services. It imposes a judgment of more than $1.7 million that is partially suspended and requires Stewart to pay $105,487, representing the amount of money he received from the scam. The full judgment will become due immediately if Stewart is found to have misrepresented his financial condition.
In September 2016, the court entered summary and default judgment against Stewart's co-defendants, finding them jointly and severally liable, imposing a ban, and entering judgment for more than $1.7 million.
The Commission vote approving the stipulated final order was 2-1. Commissioner Maureen K. Ohlhausen dissented. The U.S. District Court for the Central District of California entered the order on February 21, 2017.
NOTE: Stipulated final orders or injunctions, etc. have the force of law when approved and signed by the District Court judge.
The Federal Trade Commission works to promote competition, and protect and educate consumers. You can learn more about consumer topics and file a consumer complaint online or by calling 1-877-FTC-HELP (382-4357).  Like the FTC on Facebook(link is external), follow us on Twitter(link is external), read our blogs and subscribe to press releases for the latest FTC news and resources.
CONTACT INFORMATION
MEDIA CONTACT:
Frank Dorman,
Office of Public Affairs
202-326-2674
STAFF CONTACTS:
Mark Glassman,
Bureau of Consumer Protection
202-326-2826