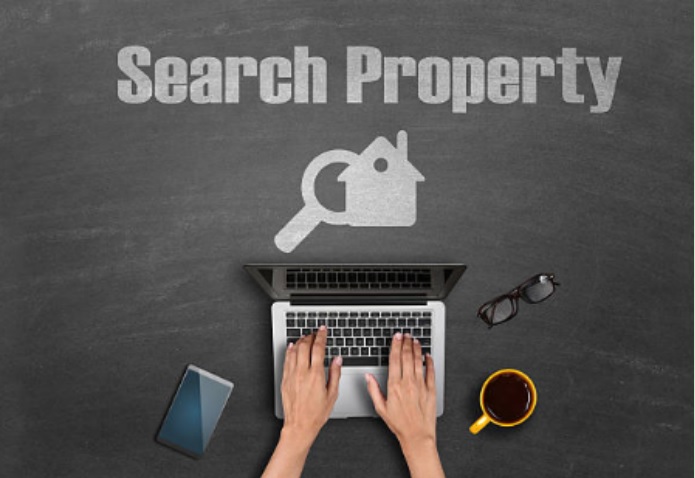 If you're trying to rank on the first page of Google Search, the real estate industry is one of the toughest places to compete. A real estate firm can skyrocket to new heights with the help of an effective SEO strategy. Many established real estate companies with well-optimized websites have ranked for years.
However, only a few effective SEO strategies are required to achieve first-page Google results for your real estate business. In this article, we will delve into these strategies and guide our readers in achieving their ranking targets. But first, let's understand the basics.
What is Real Estate SEO?
Search engine optimization (SEO) for the real estate website is meant to bring in more visitors and make real estate listings more visible.
SEO can be complex and time-consuming, but it is worth it for businesses that want to improve their online presence and attract more customers.
Steps to Take For First-Page Ranking SEO
For businesses to succeed online, it is essential for them to rank on the first page of the Google search engine. The majority of web traffic is directed here, as most people do not bother visiting the second or third page of the results page. You're missing out on numerous potential leads and customers if you're not visible online and ranking well on the first page of Google. If you're not equipped with the knowledge of SEO, you can hire a niche agency to assist with this objective. But if you'd like to take on the endeavor yourself, following the steps below will help you achieve your target faster.
Getting to the first page ranking on Google requires a combination of SEO tactics, including keyword research, website optimization, link building, and content promotion. Here's an in-depth look at each one:
1. Research Your Keywords
Finding out which keywords you want to rank for is the first step in Google-friendly real estate website design, and it requires a little bit of research on your part.
There are several approaches to accomplish this, but the easiest is to use a keyword research tool like:
Google AdWords Keyword Planner
com
Ubersuggest
Ahref
SEMrush
Once you've compiled a list of keywords, it's time to optimize your website.
2. Create a Comprehensive Website
Firstly, Google ensures that you have a well-rounded real estate website with plenty of quality content before it starts ranking you highly in the search results. That's why it's important to create pages covering all aspects of the topic while also including relevant keywords.
Your real-estate pages should also be well-designed and easy to navigate, as this helps improve the user experience on your site and makes it more likely that buyers will stick around.
3. Optimize For On-Page SEO
On-page real estate SEO is optimizing individual web pages to rank higher in search engine results. This can be done by using titles and meta descriptions with lots of keywords, and header tags, ensuring images are optimized with alt tags and internal links and making XML sitemaps.
· Meta Descriptions
The brief description that gives searchers an overview and appears under your page title in search engine results pages (SERPs) is the most important aspect of on-page SEO, especially in the real estate niche.
· Utilizing Header Tags
Proper property header tags can also help improve your on-page real estate SEO. It would be best to use header tags judiciously, as too many or too few can hurt your SEO efforts.
· Optimizing Images with Alt Tags
Images are an important part of a real estate website, and optimizing them with alt tags can help improve your site's SEO.
· Using Internal Links
Internal linkages are essential for two reasons:
They help buyers to navigate your website.
They enable search engines to understand the structure and connections of your website's pages.
· Creating XML Sitemaps
An XML sitemap is a great way to help search engines index your website more effectively. This file contains a list of all the pages on your site, along with other information like when each page was last updated and how often it changes.
4. Build High-Quality Backlinks
One major reason why real estate websites don't rank higher in Google is that they don't have many quality backlinks. In short, backlinks are incoming links from other websites pointing back toward yours. The more high-quality backlinks you have pointing toward your site, the better your chance of ranking highly in Google (as well as other search engines).
5. Promote Your Content
Promotion of your content is one of the most crucial parts of real estate SEO. You need to get your content in front of as many people as possible if you want it to rank highly in search engine results pages (SERPs). You can promote your content through different methods:
· Social Media
Share your content about property deals on social media platforms like Twitter, Facebook, and LinkedIn.
· Guest Blogging
Create content for websites in your sector. Be certain to add connections to your website in your guest articles.
· Press Releases
Send out press releases whenever you have new listings of properties or relevant news to share. Include links back to your website in the press release.
· Directory Listings
Get your website listed in directories related to real estate or SEO.
Why do Real Estate Businesses Need SEO?
If you own or operate a real estate business, you know that proper marketing is essential to attracting the right clients and generating leads. While you can use many marketing channels to reach your target audience, SEO should be on your list. Here are some reasons why:
· SEO Provides Greater Visibility for Your Website
When people search for homes or real estate services online, they typically only look at the first page of results. Investing in real estate SEO can improve your website's ranking and reach more people that are looking for what you have to offer.
· You Can Target Local Customers with SEO
If your real estate business works only in a certain area, it's important that customers in that area can find your website. Thanks to SEO features like geo-targeted keywords and content, you can focus on attracting customers in your immediate area.
So, people in your area can find your website when they look for "homes for sale [location]" or "real estate agents [location]" or something similar.
· Get More Qualified Leads with SEO-Generated Traffic
Utilizing search engine optimization techniques can increase the number of people interested in your business and products. The higher you rank in search engine results, the more organic clicks you'll receive.
· Ultimately Boost Your Sale
Search engine optimization (SEO) is a useful strategy for increasing the online visibility of real estate companies. Better rankings will increase sales because more people will see your company.
Monitor Your Real-Estate SEO Progress
If you want your real estate website to perform well in search engine results, monitoring its SEO is essential. This can be done using various tools and techniques, such as keyword research, competitor research, and web traffic analysis. By doing so, you will be able to identify areas where you need to improve your SEO efforts.