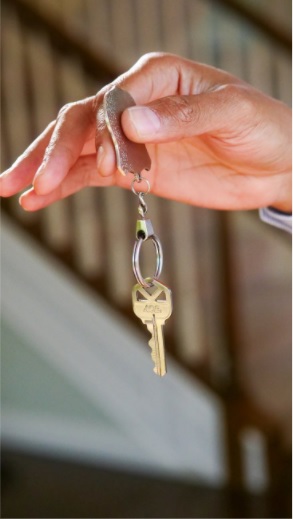 Are you ready to become a homeowner for the first time? If so, then it's time to get your first mortgage.
Getting a mortgage is an intimidating and stressful experience, but it's usually necessary for first-time homebuyers — and experienced ones, for that matter. You'll need to open your financial life to detailed examination by mortgage brokers and underwriters, but as long as you're prepared to take on the financial responsibility, you should be able to successfully close on a home of your very own. Follow these steps to get your very own first home.
Prepare Financially to Apply for a Mortgage
Before you even consider applying for a mortgage, you need to get your financial house in order. You'll need to save money for a downpayment — anywhere from 3.5 percent to 20 percent of the value of your prospective home, depending on what kind of loan you want to get. But don't stop there.
You'll need a credit score of at least 620 to get approved for most home loans, and the better your credit score, the lower your interest rate will be. A lower interest rate means you're paying less for the privilege of borrowing money! Improve your credit by paying off outstanding debts, wiping collections records from your credit report, and disputing any errors on your credit report. The less debt you have, the more eligible you'll be for a home loan, so pay off as much of your consumer debt as you can.
Know Your Loan Options
As a first-time homebuyer, you have options above and beyond a conventional home loan with a traditional 20 percent down payment. You can get a Federal Housing Administration (FHA) loan with 3.5 percent down. If you're a veteran, you can get a Veterans Administration (VA) loan with no money down. Both of these loan types are suitable for getting a mortgage in an urban area, like Washington, DC, as well as in rural and suburban areas. If you want to buy in a rural area, you might qualify for a U.S. Department of Agriculture (USDA) loan with no money down. 
You may also qualify for additional assistance on the state or local level because you're a first-time homebuyer. Many states offer down payment assistance and other programs designed to help residents get on the property ladder. Check with state and local agencies to determine your options.
Talk to Mortgage Brokers and Get Pre-approved
Talking to mortgage brokers will give you an idea of how much money you can qualify for. There are plenty of lenders to choose from, whether you want to go through a traditional bank, an online lender, or a credit union. If you want to get a specific type of loan, such as a VA loan or an FHA loan, you may want to consider going through a lender that specializes in that loan type.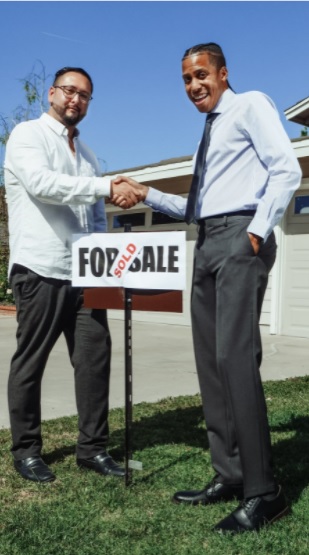 Get at least three pre-approval letters from three different lenders. Get them within the same 30-day period so they only show up as one hard inquiry on your credit report. Your pre-approval letters will include details about your loan rates, fees, annual percentage rate (APR), and closing costs. Once you have your pre-approval letters, you can begin house-hunting.
Submit Your Application
Once you've had an offer accepted on a house, it's time to submit your official mortgage application. You'll need to produce a flurry of financial documents, including:
Your W2s and tax returns for the prior two years
Your pay stubs for the past 30 days
Recent bank statements
The details on any long-term debts you owe, like student loans or car loans
Documentation of the source of any recent cash deposits to your bank accounts
Documentation of any cash gifts you received that you plan to use for your down payment
Your lender will send you an initial loan estimate within three days of your application submission. This document will lay out the cost of your loan, including interest rates, closing costs, APR, and associated fees. The document should also lay out which costs you can shop around for. 
Go Through the Underwriting Process
The underwriting process is the official approval process for your loan, and it can take a couple of months on average. It takes so long because the underwriter digs through every last bit of your financial information to make sure you're a good borrowing prospect. Avoid making financial changes or opening new credit accounts during the underwriting process, and be prepared to furnish additional documentation that the underwriter may need.
Close on Your New Home
Once the underwriter has approved your loan, you're ready to close! Prepare to close by buying homeowners insurance on your new home, and lender's title insurance, as well as owner's title insurance — if it comes years from now that someone else has a claim on your house, that title insurance will protect you financially. When you get your closing disclosure, compare it to your initial loan estimate and don't be afraid to ask your lender questions about any costs that seem unusually high. Before your closing date, go to the bank and get a cashier's check to cover your closing costs.
Taking out your first mortgage can feel like signing your life away — but that feeling typically dissipates once you're settled into your new home. Congratulations — you're about to get your very own slice of the American Dream!