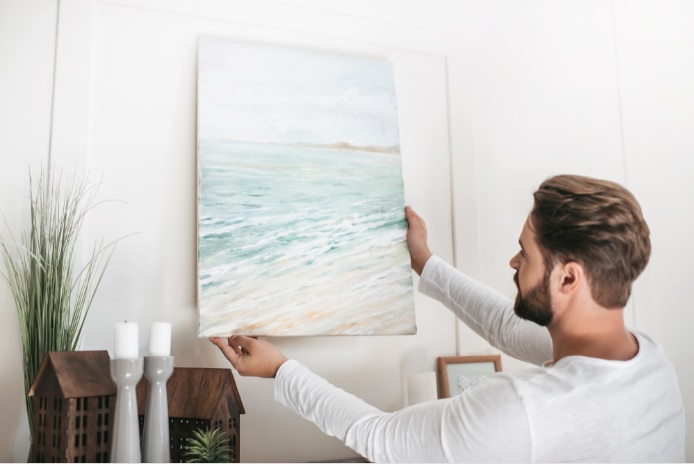 Having an apartment building can be a great investment. It can provide you with passive income, and it can increase in value, enabling you to make a hefty chunk of money when you're ready to sell. Unfortunately, owning a rental property isn't all smooth sailing.
If you have an apartment complex, you can expect to show units fairly regularly. Your job is to attract valuable tenants to your property, but that isn't likely if your apartment isn't appealing to the right crowd.
How do you attract high-quality tenants who will treat your property as if it were their own? Make it a place they want to live the second they walk in the door with these tips.
The Perfect Temperature
Apartments aren't known for having the best airflow. Upstairs apartments can get hot, even in the winter, while apartments with window A/C units may cool the living room, but not the bedrooms. Not to mention, you don't want to pay to heat or cool an empty apartment!
Although it will cost you a little bit of money, it's important to make sure every inch of the space is comfortable. Make sure the heat is set at a comfortable temperature in the winter, and consider upgrading the A/C. For example, PTAC air conditioners are quiet, efficient, and powerful enough to cool an entire apartment.
Let in the Light
Exposure to natural light is great for our health. We know this intuitively, which is why we look for light, bright spaces when we're searching for a new place to live. Give the people what they want by making sure the apartment lets in plenty of light before your first showing.
If the apartment has blinds, open them. If you have curtains, make sure they're sheer so plenty of light shines into the space. If it's a nice day, you can even open the windows to let in a fresh breeze.
Don't underestimate the power of cleaning the windows either. Clean both the interior and exterior sides of the windows to give the light in the apartment a sparkly, clean appearance.
Make It Smell Fresh and Clean
How does the apartment smell? If it smells like dog, or if you can tell you're near a garbage can in the kitchen, it's time to do some cleaning up.
Whether someone is living in the apartment or it's empty, the carpets should be cleaned and furniture freshened up so it doesn't smell like the previous tenant's pet. Make sure the garbage is taken out before the viewing, and do a deep cleaning if the apartment is empty.
Don't think an air freshener is going to make the apartment smell better. Harsh air fresheners contain toxic chemicals that can actually make the space smell unappealing. Instead, stick to natural air fresheners, like fresh flowers, and essential oils. Don't underestimate the power of putting a fan in the window either!
Stage the Apartment
Whether someone is living in the apartment or it's empty, it's not a bad idea to have the space staged. That means you might have to work with the tenant who lives there to zhoosh up the space, or you may have to invest in a few furniture pieces that will be removed before your new tenants move in.
A few staging tips include:
Hang a mirror to make the space seem larger
Replace old blinds with new ones
Upgrade rugs or replace the carpet
Ask existing tenants to depersonalize the space
Don't forget extras, like fresh towels and flowers
Give Them Time
Showing an apartment probably isn't how you want to spend your time. You may be tempted to rush the process, but you should give potential clients plenty of time to wander through the apartment and inspect everything to their satisfaction.
That also means making sure you're actively involved in the showing process. Make sure they see the biggest assets of the space, ask them if they have any questions, and tell them a little bit more about what it's like to live in the neighborhood. If you take the extra time with them before they are tenants, they'll assume you'll take extra time to make sure they're comfortable after they move in.
Don't assume your apartment is nice enough to sell itself. If you want to attract the right tenants to your property so your job is easier, follow these tips and you'll show a space that reliable tenants will want to rent.