ATLANTA and PARSIPPANY, N.J. – Dec. 2, 2016 – (RealEstateRama) — GAF, North America's largest roofing manufacturer, is proud to renew its national partnership with Habitat for Humanity.

The company will continue to donate roofing materials to Habitat for Humanity builds across the U.S. and Canada where GAF factory-certified contractors volunteer their roofing installation services. GAF, along with their GAF Master Elite and Certified Contractors, contributed to nearly 280 Habitat for Humanity homes as part of the 2015-2016 partnership.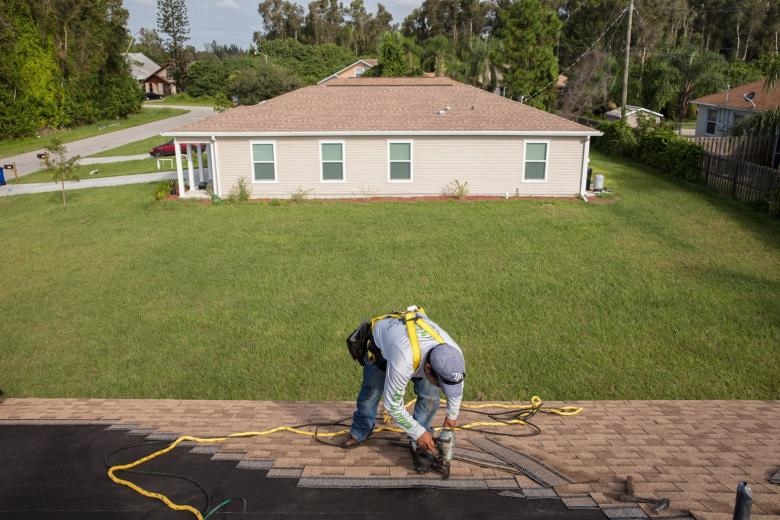 "We are thrilled to renew this amazing partnership with Habitat for Humanity for the sixth consecutive year," states Paul Bromfield, chief marketing officer at GAF. "Through this program, we are able to not only support the Habitat mission, but also the GAF focus on supporting our dedicated contractors who are top installers in their area who also want to contribute to their communities."
Thousands of GAF Master Elite and Certified Contractors in the United States and Canada are eligible to participate in the partnership. All installed roofs carry a GAF System Plus Ltd. Warranty.
"Habitat is grateful for the volunteer labor and donation of construction materials, which is key to Habitat's mission to create affordable housing," said Colleen Finn Ridenhour, deputy director, Corporate, Foundation and Institutional Relations at Habitat for Humanity International. "The GAF partnership is helping lower home construction costs of Habitat homes, making it possible to partner with even more families working to build a decent and affordable place they can call home."
About Habitat for Humanity
Driven by the vision that everyone needs a decent place to live, Habitat for Humanity began in 1976 as a grassroots effort on a community farm in southern Georgia. The Christian housing organization has since grown to become a leading global nonprofit working in nearly 1,400 communities throughout the U.S. and in more than 70 countries. Families and individuals in need of a hand partner with Habitat for Humanity to build or improve a place they can call home. Habitat homeowners help build their own homes alongside volunteers and pay an affordable mortgage. Through financial support, volunteering or adding a voice to support affordable housing, everyone can help families achieve the strength, stability and self-reliance they need to build better lives for themselves. Through shelter, we empower. To learn more, visit habitat.org.
About GAF
Founded in 1886, GAF is the largest roofing manufacturer in North America. The Company is an operating subsidiary of Standard Industries.
GAF products include a comprehensive portfolio of steep-slope and commercial roofing systems, which are supported by an extensive national network of factory-certified contractors. Its success is driven by its commitment to advanced quality, industry expertise and solutions made simple. GAF was the first roofing manufacturer to offer a Lifetime limited warranty on all of its laminated shingles, which then evolved with the introduction of the GAF Lifetime Roofing System by extending the lifetime coverage beyond just the roofing shingles.
With a focus on social responsibility, GAF developed Advanced Protection Shingle Technology, providing excellent durability and wind resistance while reducing the use of natural resources. The company also developed single-ply and asphaltic roofing membranes with excellent durability and high reflectivity to meet the most rigorous industry standards while helping commercial property owners and designers reduce energy consumption.
GAF also supports the roofing industry through CARE, the Center for the Advancement of Roofing Excellence, which has provided education to nearly 200,000 professionals. CARE's mission is to help professional contractors and distributors build their businesses through sales and management education, and to provide product and installation training to contractors, distributors, architects, property owners and related industry personnel. For more information about GAF, visit gaf.com.
About Standard Industries
Standard Industries is a privately-held, global, diversified holding company with interests in building materials, aggregates and related investment businesses in public equities and real estate. With over 7,500 employees and operations in more than 80 countries, Standard maintains a team-oriented culture of meritocracy, operational excellence and a passionate focus on investing in its people.