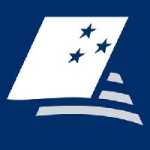 WASHINGTON, D.C. – (RealEstateRama) – Ginnie Mae published a Request for Input (RFI) on the analytical framework it is developing to assess Issuer financial performance under a variety of economic environments. This RFI is part of the agency's continuing efforts to monitor and support the sustainability of the Ginnie Mae mortgage-backed securities (MBS) market. As outlined in the Ginnie Mae 2020 progress report, the development of this analytical framework and the publication of the RFI aligns with additional policy steps the agency has undertaken to ensure the strength and liquidity of Ginnie Mae's counterparties.
"Ginnie Mae continues to evolve its counterparty risk management framework, which is essential to delivering our mission of facilitating homeownership in America while also protecting American taxpayers," said Ginnie Mae Acting President Maren Kasper. "The RFI enables the agency to incorporate the views of a wide variety of stakeholders as we continue to refine the model, implement policy and evaluate potential risks to the U.S. housing finance system."
The RFI provides background information and analysis for consideration. All responses to the RFI are to be submitted to Ginnie Mae at " target="_blank" rel="noopener noreferrer">
 no later than 3:00 PM Eastern Time on August 31, 2019. The RFI may be viewed here.
About Ginnie Mae
Ginnie Mae is a wholly owned government corporation that attracts global capital into the housing finance system to support homeownership for veterans and millions of homeowners throughout the country. Ginnie Mae mortgage-backed securities (MBS) programs directly support housing finance programs administered by the Federal Housing Administration, the Department of Veterans Affairs, the Department of Housing and Urban Development's Office of Public and Indian Housing, and the Department of Agriculture Rural Housing Service. Ginnie Mae is the only MBS to carry the explicit full faith and credit of the United States government.
Ginnie Mae I MBS are modified pass-through mortgage-backed securities on which registered holders receive separate principal and interest payments on each of their certificates. Ginnie Mae I securities can include single family, multifamily, manufactured home and project construction loans.
Ginnie Mae II MBS are modified pass-through mortgage-backed securities for which registered holders receive an aggregate principal and interest payment from a central paying agent. An Issuer may participate in the Ginnie Mae II MBS either by issuing custom, single-Issuer pools or through participation in the issuance of multiple-Issuer pools, which combine loans with similar characteristics.
Ginnie Mae Solicits Feedback on its Stress Testing Framework
Contact: Douglas Robinson


(202) 475-7818