Institute Board Begins Search for New President
WASHINGTON, D.C. – (RealEstateRama) — After nearly a decade of leading the organization, National Institute of Building Sciences President and Chief Executive Officer (CEO) Henry L. Green, Hon. AIA, has announced his plan to retire. The Institute Board of Directors is initiating a search to hire Green's successor, with the expectation that the new leader will transition on to staff at the end of 2018.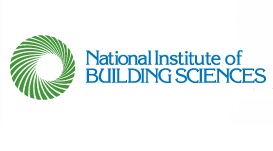 A nationally recognized leader of top industry organizations, Green joined the Institute staff in August of 2008 as the Institute's fourth president. Before becoming president, Green held a variety of volunteer positions at the Institute, including chair of the Building Seismic Safety Council, and served on the Institute Board of Directors for eight years, completing a term as chairman in 2003. Prior to his appointment at the Institute, Green worked for nearly 20 years as executive director of the Bureau of Construction Codes in the Michigan Department of Labor. He served on the Building Officials and Code Administrators (BOCA) Board of Directors for 10 years, holding the position of president in 1997. A founding member of the International Code Council (ICC) Board of Directors, he completed a term as president in 2006.
Over his tenure at the National Institute of Building Sciences, Green reinvigorated the Consultative Council; worked to expand collaboration across the building industry; initiated a number of new Institute councils and committees; and restarted the Institute's own independent conference.
Authorized by the U.S. Congress in 1974, the National Institute of Building Sciences is a nonprofit, nongovernmental organization that brings the public and private sectors together to address and resolve issues to improve the safety, performance and resilience of the built environment. Its role is unlike any other organization in the United States.
"My time spent here at the National Institute of Building Sciences has been very rewarding," said Green. "It fulfills one of my long-held beliefs that we all can make a difference in the building industry and the Institute gave me that opportunity. I wish my successor all the best in continuing the important work of this unique organization."
The Institute Board of Directors is drawing on the steps in its succession plan to guide the process of selecting a new president and CEO. The Board has formed a search committee to oversee the process and retained an executive search firm, Vetted Solutions, to coordinate the search. The search is underway. See information about the search.
"The National Institute of Building Sciences Board recognizes how important the position of president is to the long-term health of the organization," said Board Chairman Joseph Donovan. "We will provide updates as the search proceeds and look forward to announcing the appointment of a new president in the coming months that will have the qualities to lead the Institute to future success."