Release of Federal Real Property Profile public data set contains detailed information on more than 300,000 federal assets
Washington, D.C. – (RealEstateRama) — The U.S. General Services Administration (GSA) announced the publication of fiscal year (FY) 2016 data from the Federal Real Property Profile Management System (FRPP MS) in accordance with the Federal Assets Sales and Transfer Act of 2016 (FASTA). The FRPP MS is the federal government's centralized database of record for real property under the custody and control of executive branch agencies.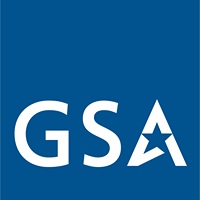 "Making data on the federal government's real property inventory available to the public and industry stakeholders will help reduce costs, increase utilization, improve the accuracy of the federal government's data and incentivize federal agencies to achieve great efficiency in their real property inventories," said GSA Acting Associate Administrator of Government-wide Policy Giancarlo Brizzi. "GSA is proud to play a role in continuing to boost transparency in the federal government's real property footprint by making it easier to identify unneeded property that can be disposed of or sold. We look forward to continuing to work with our partner agencies to provide the facilities they need to carry out their critical missions at the best value to the American taxpayer."
FASTA authorizes the exclusion of real property from publication for reasons of national security and Freedom of Information Act (FOIA) exclusions. Decisions regarding which properties to exempt based on FOIA and national security determinations were made by individual agencies.
The data was first posted on Dec. 15, 2017 and represents the federal government's inventory as of Sept. 30, 2016. Data for FY 2017 will be published on the below site in the spring of 2018.
For more information on FY 2016 FRPP MS data, please visit publicFRPPdata.realpropertyprofile.gov.
About GSA:
The mission of the U.S. General Services Administration is to deliver the best value in real estate, acquisition and technology services to government and the American people.
###