WASHINGTON, D.C. — (RealEstateRama) — The U.S. General Services Administration (GSA) officially closed on the sale of a parcel near 12th St and Independence Ave SW (12th and Independence Parcel) near the Department of Energy headquarters and the National Mall on May 10, 2019. The sale of the 12th and Independence Parcel via a sealed bid was pursuant to Public Law 114-287 (PL 114-287), the Federal Assets Sale and Transfer Act of 2016 (FASTA). This sale was the second of two required sales under FASTA. The first sale, which was the Cotton Annex located at 300 12th St SW, was completed in April 2017.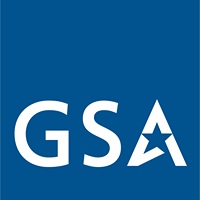 The successful bid for the 12th and Independence Parcel, which constituted approximately 0.59 acres, was $4.115 million. The property was previously used to support the operations of the GSA Central Heating Plant.
"Creating value for taxpayers by reducing the federal government's physical footprint, including disposal of underutilized real property, is a top priority for GSA," said GSA Public Buildings Service Commissioner Daniel Mathews. "In addition to the revenue raised through the sale, disposing of underutilized properties helps to promote opportunities for local development."
"GSA is pleased to work with all federal landholding agencies to develop real estate strategies to identify and better manage their unused and under-utilized assets, and dispose of them as appropriate," said Darren Blue, GSA Public Buildings Service Regional Commissioner for the National Capital Region. "The sale of the 12th & Independence Parcel brings in additional funds to the government, eliminates the costs of ongoing maintenance and security, and makes the property available for non-federal use."
The sealed bid sale opened on November 9, 2018, with a bid due date of December 14, 2018. There were eight bids received for the 12th and Independence Parcel, and GSA accepted the high bid of $4.115 million on December 19, 2018.
About GSA:
The mission of GSA is to deliver value and savings in real estate, acquisition, technology, and other mission support services across the government. One of GSA's four strategic goals is to save taxpayer money through better management of federal real estate.
Join the conversation on social media by following us on Twitter @US_GSAR11, @USGSA and @GSAEmily.
###
CONTACTS
GSA Press