MONTEBELLO, Calif. – (RealEstateRama) — Hanley Investment Group Real Estate Advisors, a nationally-recognized real estate brokerage and advisory firm specializing in retail property sales, has completed the sale of a single-tenant net-lease retail investment occupied by LA Fitness in Montebello, California. The price could not be disclosed.
Hanley Investment Group's Executive Vice President Bill Asher and company President Ed Hanley represented the seller, a private partnership based in Orange County, California. The buyer, which represented themselves, was a publicly-traded REIT.
Built in 1988, the 42,946-square-foot building is situated on 3.07 acres at the signalized intersection of Beverly Boulevard and Wilcox Avenue at 2222 W. Beverly Boulevard in Montebello. The location has a 28-year operating history as a health club with LA Fitness taking over a former Bally's and recently executing a new long-term lease extension.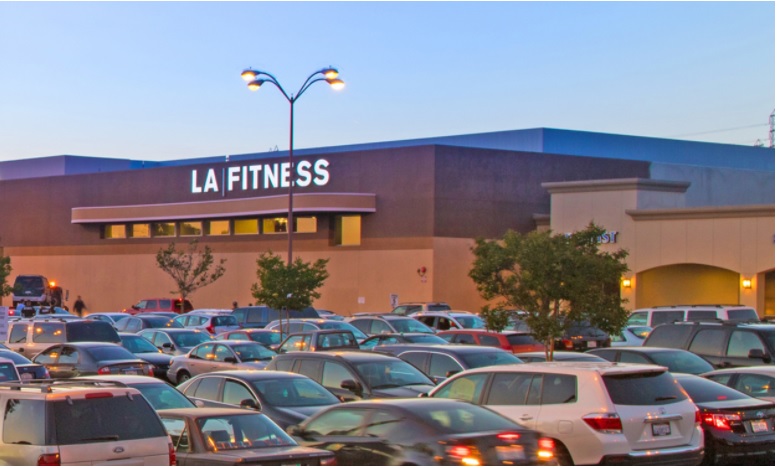 According to Asher, Hanley Investment Group procured multiple offers and selected a highly-qualified buyer that transacted all-cash and closed in 45 days.
"LA Fitness is one of the fastest growing health club chains in the U.S. and presently has more than 690 locations in 32 states and Canada," Hanley noted.
"This is a rare sale of a single-tenant LA Fitness in Los Angeles County," said Asher. "Only three single-tenant LA Fitness investments sold in Southern California since 2015, with Hanley Investment Group selling two of the three properties. LA Fitness is the #1 health club in the nation and the most attractive and stable health club investment in today's market."
Hanley noted, "The growth of health club memberships nationwide has spurred the development of fitness centers from coast to coast, which has created outstanding real estate investment opportunities."
According to the National Sporting Goods Association, working out at a health club is the #1 sporting activity in the United States and the number of people that belong to a health club is expected to increase as more and more people are focused on their health and well-being.
The LA Fitness property is a part of the Beverly Wilcox Village Shopping Center, which includes Chase Bank, Popeyes, Subway and Western Dental, and offers convenient access via five points of ingress and egress along Beverly Boulevard and Wilcox Avenue. According to Asher, the shopping center has tremendous visibility with average daily traffic counts of 48,000 cars per day at the intersection of West Beverly Boulevard and North Wilcox Avenue.
"This is a dense infill location with over 739,000 people within a five-mile radius of the property with limited competition. There are only two other fitness centers located within a three-mile radius of the property and this LA Fitness facility features a swimming pool, sauna, spa, group fitness classes, personal training, modern cardio machines and a full indoor track," said Asher.
"With investors' appetite for quality single-tenant retail properties, and consumers' continued interest in fitness and health, we expect that well-located single-tenant net leased properties occupied by LA Fitness will continue to be in high demand," Hanley noted. Hanley Investment Group currently has several single-tenant health clubs listed for sale.
About Hanley Investment Group
Hanley Investment Group Real Estate Advisors is a retail investment advisory firm with a $5 billion transaction track record nationwide, who works closely with individual investors, lending institutions, developers, and institutional property owners in every facet of the transaction to ensure that the highest value is achieved. For more information, visit www.hanleyinvestment.com.
# # #
CONTACT:
Anne Monaghan
Monaghan Communications   
830.997.0963    
Bill Asher
Hanley Investment Group
949.585.7684