California Buyers Continue to Search Out New Construction, Multi-Tenant Pad Properties
CORONA DEL MAR, CALIF. – (RealEstateRama) — Hanley Investment Group Real Estate Advisors, a nationally-recognized real estate brokerage and advisory firm specializing in retail property sales, announced today that the firm completed the sale of two new construction multi-tenant pad buildings in separate transactions in the Kansas City metro area. The total purchase price for both properties was $5,430,000.
Hanley Investment Group Associate Jeff Lefko, along with Executive Vice President Bill Asher, negotiated the sale of a new construction 8,000-square-foot multi-tenant pad building at Truman's Marketplace, a regional power center anchored by Price Chopper, TJ Maxx, Ross Dress for Less, and Burlington Coat Factory in Grandview, Missouri. Built in 2016 on 0.93 acres, the building is located at 12410 South US Highway 71 (Interstate 49). The three tenants occupying the 100-percent-occupied building are T-Mobile, McAlister's Deli and KC Speed Nails. The buyer, a private investor from Thousand Oaks, California, was represented by John Stafford of Colliers International. The seller, a private developer also from Kansas City, was represented by Lefko and Asher. The sale price was $3,400,000, representing the lowest cap rate and highest price per square foot in the region for a multi-tenant pad without a corporate tenant.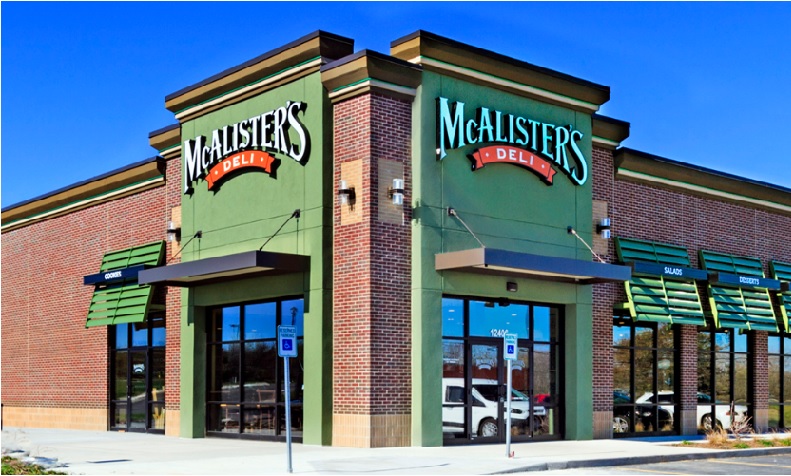 "We were able to generate five all-cash offers and procured a California-based 1031 exchange buyer," said Lefko. "We negotiated a 10-day due diligence period and quick close before all of the tenants were open for business."
Located 14 miles south of downtown Kansas City, the property is highly visible to over 82,000 cars per day along Highway 71 (I-49). More than 96,000 households and 240,000 people are in a five-mile radius of the property.
"There were many factors which were attractive to a prospective buyer," said Asher. "This is a great freeway-visible location in a newly redeveloped regional power center with strong demographics and, consequently, the property sold for 10 percent higher than seller's proforma disposition price."
In an off-market transaction, Lefko and Asher also negotiated the sale of a 6,360-square-foot newly-renovated multi-tenant pad building situated on .58 acres along a major retail corridor in Raytown, Missouri. Built in 2015, the 100-percent-occupied building is located at 9105 East 350 Highway in Raytown, nine miles from downtown Kansas City. The property is occupied by three tenants: AT&T, Domino's and Great Clips. Lefko and Asher represented the buyer, National Realty Group, Inc. based in Los Angeles. The seller, a private developer based in Kansas City, represented itself. The sale price was $2,030,000.
"We identified an off-market property for a 1031 exchange buyer with 15 days left to find a property. We were also able to procure a better-than-market financing through a local relationship bank," said Lefko.
Like the Grandview property, the Raytown pad building tenants have long-term leases with increases and enjoy excellent visibility along Highway 350. "This property also accomplished the desired cash flow for the buyer," Asher added.
"We are continuing to see California buyers come to the Midwest in search of investment properties that are new construction, multi-tenant retail pads leased to high-quality tenants and they are setting the market for these types of properties," said Lefko. "Using the Kansas City market as an example, according to CoStar, over the last two years, 75 percent of the multi-tenant pads sold (under a 7.50 percent cap rate) were sold to California-based buyers."
About Hanley Investment Group
Hanley Investment Group Real Estate Advisors is a retail investment advisory firm with a $5 billion transaction track record nationwide, who works closely with individual investors, lending institutions, developers, and institutional property owners in every facet of the transaction to ensure that the highest value is achieved. For more information, visit www.hanleyinvestment.com