Record-Low Cap Rate for a Non-National Gym Brand
BRENTWOOD, Calif. – (RealEstateRama) — Hanley Investment Group Real Estate Advisors, a nationally-recognized real estate brokerage and advisory firm specializing in retail property sales, announced today that the firm has completed the sale of a single-tenant In-Shape Health Clubs asset in Contra Costa County, located at 180 Griffith Lane in Brentwood, California.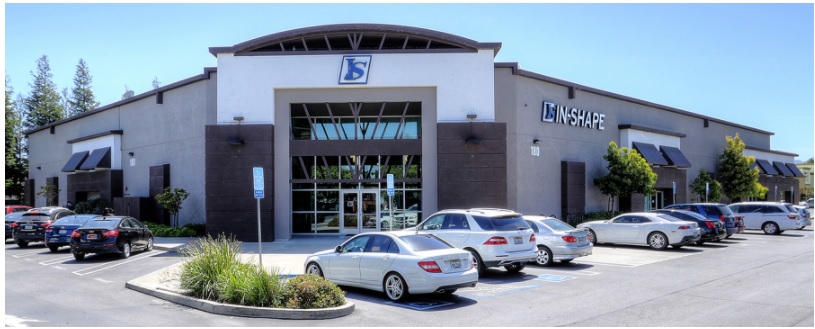 Eric Vu of Hanley Investment represented the seller, a family trust who has relocated out of state. The buyer, a developer based in northern California, represented themselves.
The 31,062-square-foot freestanding building, which sits on 2.45 acres within a retail shopping center, was a build-to-suit for In-Shape in 2004. The corporate lease, which has already been renewed once, extends through 2027.
"Brentwood is becoming the next big investment in the East Bay. The population growth is tremendous in the area while household income levels remain strong, which is foretelling of the area's future," said Vu. "Currently, there are over 116,000 people with an average household income in excess of $110,000 within five miles of the site."
Founded in 1981, In-Shape Health Clubs operates over 70 full-service fitness clubs throughout California. With free weights, group fitness classes, indoor and outdoor pools, cardio equipment, basketball, tennis, racquetball and personal training, In-Shape has something for everyone.
"Larger single-tenant deals can be more challenging, especially with a regional tenant with little financial data," said Vu. "However, Hanley Investment Group was able to procure the perfect buyer from our database, who was familiar with the fitness industry to close the transaction."
The property is within walking distance to Brentwood Elementary, Brentwood Family Aquatic Center, Brentwood Senior Activity Center, and is across the street from a new 160-unit single-family housing development, Villagio in Brentwood.
"Owning internet-resistant retail properties like In-Shape Health Clubs is becoming more important to both institutional and individual investors as online shopping continues to increase," said Vu. "Online giant Amazon a record $200 billion in sales in 2017."
According to IHRSA, in 2016, 57.3 million people were members of a health club in the United States, equating to about a 19.3 percent penetration rate in Americans aged 6 or older. IHRSA's report also revealed that the country had more than 36,540 health clubs in 2016. 2017 numbers will be released in spring 2018, but the number of gym memberships are expected to increase as the number of adults aged 20 to 64, the largest gym-going demographic, grows and becomes more health and age conscious, Vu noted.
About Hanley Investment Group
Hanley Investment Group Real Estate Advisors is a retail investment advisory firm with a $6 billion transaction track record nationwide, who works closely with individual investors, lending institutions, developers, and institutional property owners in every facet of the transaction to ensure that the highest value is achieved. For more information, visit www.hanleyinvestment.com.
# # #