SANTA CLARITA, Calif. – (RealEstateRama) — Hanley Investment Group Real Estate Advisors, a nationally-recognized real estate brokerage and advisory firm specializing in retail property sales, announced today that President Ed Hanley and Executive Vice President Kevin Fryman represented the buyer and seller in the sale of Seco Canyon Village, a 42,134-square-foot shopping center anchored by CVS/pharmacy located in the Los Angeles metro area. The purchase price was $15,520,000.
The buyer was a private 1031 exchange buyer, a family trust based in Beverly Hills, Calif. The seller was a private investor based in Beverly Hills, Calif.
Seco Canyon Village is located approximately 35 miles northwest of downtown Los Angeles in an affluent neighborhood of Santa Clarita at 22872-22892 Copper Hill Drive and 27911-27983 Seco Canyon Road on the southwest corner of Seco Canyon Road and Copperhill Drive in Santa Clarita. In addition to CVS, which has a drive-thru pharmacy, Seco Canyon Village tenants include AIM Mail Center, Papa John's Pizza, Verizon Wireless and Supercuts. Built in 2005 on 4.55 acres, the shopping center was 96 percent occupied at the time of the sale.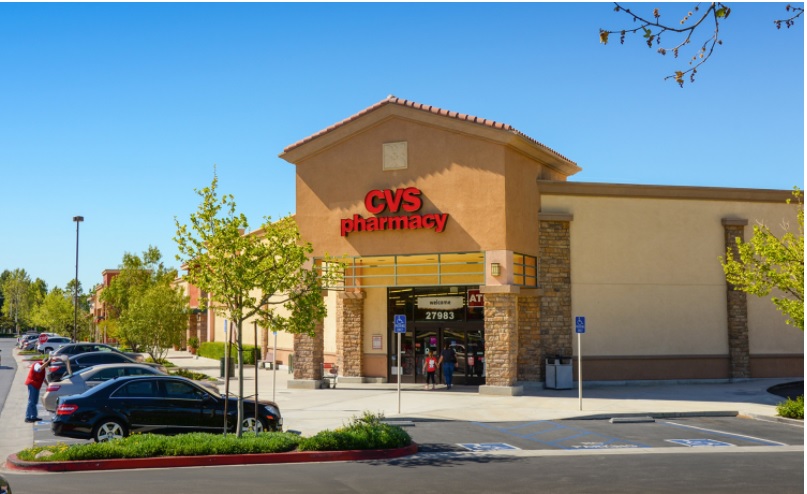 According to Fryman, CVS represents 41 percent of the tenancy and has successfully operated at the center since it was built in 2005. Outside of CVS, 100 percent of the tenants have signed new leases or extended their existing lease; 82 percent of the tenants have been located in the center since 2011 or earlier.
"After generating multiple offers, we were able to close escrow with an exchange buyer at list price," said Hanley. "The buyer assumed a low-leverage life insurance loan, which met their exchange objectives."
Hanley said that Seco Canyon Village is divided into three separate parcels, including the stand-alone drive-thru CVS/pharmacy. "This allows the buyer the ability to sell the CVS/pharmacy ground lease when the loan is paid in full," added Hanley.
Seco Canyon Village also benefits from the area's affluent demographics. Average household income within one mile of the shopping center is in excess of $131,000. "With a 'daily needs' anchor like CVS/pharmacy, an irreplaceable location, high-quality 2005 construction and excellent demographics, Seco Canyon Village offers the buyer an extraordinary pride-of-ownership investment opportunity," Fryman said.
"Other than single-tenant net-leased assets, grocery- and drug-anchored shopping centers continue to be one of the most sought-after retail investments in today's market," said Hanley. "Based on the response that we received from the market, it is clear that buyer demand for well-anchored shopping centers in Los Angeles County continues to remain high."
Fryman adds that the market for grocery- and drug-anchored centers in infill markets remains strong with interest from both the institutional and private 1031 exchange buyers. "In 2017, we have seen an increase in supply as sellers recognize that today represents an ideal time to sell," Fryman explained. "There still remains limited properties available similar to Seco Canyon Village in both size and quality."
About Hanley Investment Group
Hanley Investment Group Real Estate Advisors is a retail investment advisory firm with a $5 billion transaction track record nationwide, who works closely with individual investors, lending institutions, developers, and institutional property owners in every facet of the transaction to ensure that the highest value is achieved. For more information, visit www.hanleyinvestment.com.
# # #