CHICAGO (April 13, 2018) – (RealEstateRama) — Home values in Golden Beach, Maryland, near an April 2000 oil spill dropped in the short term, but rebounded after two years, according to a study published this week in The Appraisal Journal.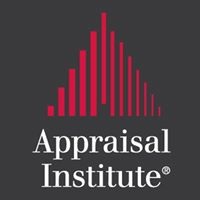 The Appraisal Journal is the quarterly technical and academic publication of the Appraisal Institute, the nation's largest professional association of real estate appraisers. The materials presented in the publication represent the opinions and views of the authors and not necessarily those of the Appraisal Institute.
"A Pipeline Spill Revisited: How Long Do Impacts on Home Prices Last?" by Richard J. Roddewig, MAI, Charles T. Brigden and Anne S. Baxendale revisits a case study of homes near an April 2000 oil spill to examine changes in real estate prices in the following years. Although home values initially dropped 10.9 percent to 12.6 percent, the latest research shows prices overcame their losses by 2002.
Read "A Pipeline Spill Revisited: How Long Do Impacts on Home Prices Last?" in the Winter 2018 issue of The Appraisal Journal.
Also in The Appraisal Journal's Winter 2018 issue:
"Environmental Risk Premiums and Price Effects in Commercial Real Estate Transactions," by Thomas O. Jackson, Ph.D., MAI, and Chris Yost-Bremm, Ph.D., examines the effects of environmental contamination on commercial properties' sale prices and capitalization rates. The study finds deep discounts for contaminated properties before remediation, but reports prices recovered after remediation.
"Regression Coefficients and Calculate Adjustments for Differences in Property Productivity Features," by A. Ason Okoruwa, Ph.D., MAI, AI-GRS, provides a method of using multiple regression analysis in the sales comparison approach to value commercial property. The regression model also is used to calculate market-supported adjustments in a direct sales comparison approach.
Stay connected with the latest news from the Appraisal Institute on Facebook, Twitter, LinkedIn, YouTube and our blog, Opinions of Value.
The Appraisal Institute is a global professional association of real estate appraisers, with more than 18,000 professionals in nearly 50 countries throughout the world. Its mission is to advance professionalism and ethics, global standards, methodologies, and practices through the professional development of property economics worldwide. Organized in 1932, the Appraisal Institute advocates equal opportunity and nondiscrimination in the appraisal profession and conducts its activities in accordance with applicable federal, state and local laws. Individuals of the Appraisal Institute benefit from an array of professional education and advocacy programs, and may hold the prestigious MAI, SRPA, SRA, AI-GRS and AI-RRS designations. Learn more at www.appraisalinstitute.org. 
# # #
For more information:
Brent Roberts
O 312-335-4441; C 847-989-8670