WASHINGTON, DC – (RealEstateRama) — Alliance to Save Energy President Kateri Callahan released the following statement Thursday after Reps. David McKinley (R-W. Va.) and Peter Welch (D-Vt.) reintroduced their bipartisan bill to advance energy efficiency.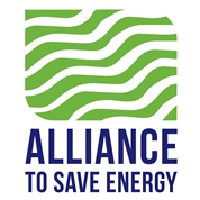 "Our elected officials are talking a lot about helping middle-class Americans and small business, and that's exactly what this bill would do. First, it would create thousands of jobs in construction, manufacturing, engineering and other sectors by stimulating efficiency projects across the country. Second, it would save consumers billions of dollars that could be reinvested in the economy. And it does all of that while also being the most powerful tool we have for cutting pollution and strengthening our energy security and grid stability. We thank Reps. McKinley and Welch for their leadership on this bill. Congress needs to show the American public they can get something done, and there's no better place to start than this bill. Congress should pass it immediately."
The McKinley-Welch bill would cut federal spending by requiring energy efficiency improvements at federal buildings and encouraging improved data collection and sharing among federal agencies. It would strengthen the Energy Department's ability to help state and local governments adopt building codes that help homeowners and tenants save on utility costs, and it includes a number of provisions encouraging improved efficiency at manufacturing facilities and commercial buildings.
Reps. McKinley and Welch serve on the Alliance's honorary board. The House legislation is a companion bill to the "Portman-Shaheen" energy efficiency bill – the Energy Savings and Industrial Competitiveness Act of 2017 – that was introduced on Feb. 15 by Alliance Honorary Chair Sen. Jeanne Shaheen (D-N.H.) and First Vice-Chair Sen. Rob Portman (R-Ohio).
About the Alliance to Save Energy
Founded in 1977, the Alliance to Save Energy is the leading energy efficiency coalition in the nation – a nonprofit, bipartisan alliance of business, government, environmental and consumer leaders advocating for enhanced energy efficiency across all sectors of the economy. Our mission is to promote energy efficiency worldwide to achieve a healthier economy, a cleaner environment and energy security.
MEDIA CONTACTS
Ben Evans


(202) 530-2222