WASHINGTON, DC – (RealEstateRama) — Statement from the National Multifamily Housing Council (NMHC) and National Apartment Association (NAA) on the apartment industry's letter in support of the Trump administration's commitment to regulatory reform: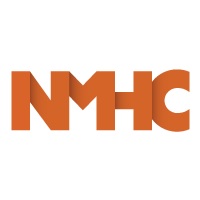 "At a time when the multifamily industry is facing increasing pressure to meet booming housing demand across America, an overly burdensome regulatory infrastructure is forcing financers, developers and operators to manage a myriad series of compliance hurdles and rising costs. These unnecessary challenges cost time and money, ultimately worsening the country's housing crisis by impeding the expansion of available housing.
"President Trump's recent comments during his address to a joint session of Congress and the executive orders he has already signed are encouraging signs that the administration understands the risks posed by an overly burdensome regulatory environment.
"Excessive regulation and compliance uncertainty, at all levels, results in costly mandates that divert resources from the production and operation of multifamily housing. The letter highlights federal regulations that slow development or make it impossible to develop housing that is affordable, call in to question legitimate business practices designed to ensure safe and decent housing for residents, decrease access to capital and make it difficult to transfer family owned businesses from one generation to another.
"To that end, the apartment sector stands ready to work with the Trump administration and leaders in Congress to reform inefficient or outdated regulations to encourage economic growth, spur job creation and further expand housing for all Americans."
NMHC and NAA's letter to President Trump can be found here.
More information about apartments is available at www.weareapartments.org.
Staff Resource
Jim