WASHINGTON – (RealEstateRama) — On Thursday, the House voted 280-131 to pass H.R. 1153, the Mortgage Choice Act of 2017.
This bipartisan legislation, which was sponsored by Rep. Bill Huizenga (R-MI), would preserve consumer choice and help more Americans – especially those with low- and moderate-incomes and first time homebuyers – achieve the dream of homeownership.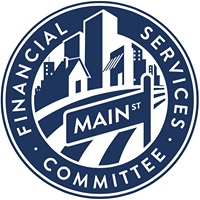 As Financial Services Committee Chairman Jeb Hensarling explained, "The Mortgage Choice Act is needed because the CFPB wrote a flawed and problematic definition that grossly miscalculates points and fees, and the result is that many mortgage loans – particularly those for low and moderate-income borrowers – would not meet the standards of a Qualified Mortgage and thus not get made."
The bill changes the way points and fees are calculated by excluding fees paid for affiliated title charges and escrow charges for insurance and taxes, allowing more loans to meet the "Qualified Mortgage" standard.
"I re-introduced the Mortgage Choice Act, bipartisan legislation to modify and clarify the way 'points and fees' are calculated and help families across America to one-stop shop. This legislation is narrowly focused to promote access to affordable mortgage credit without overturning the important consumer protections and sound underwriting required under Dodd-Frank's "ability to repay" provisions," said bill sponsor and Capital Markets, Securities, and Investment Subcommittee Chairman Bill Huizenga (R-MI). "These common-sense changes will help low and moderate income families as well as first-time homebuyers access affordable mortgage credit and experience the benefits of one-stop shopping by ensuring that safe, properly underwritten mortgages pass the qualified mortgage test."
###