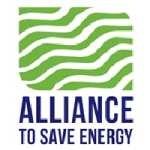 WASHINGTON – (RealEstateRama) – The Alliance to Save Energy released the following statement from President Jason Hartke after the U.S. House passed a 'minibus' spending bill including increased funding for energy efficiency programs in the Department of Energy:
"These are smart investments because energy efficiency programs have a proven track record of success. By stepping up funding for programs that reduce wasted energy, the House has taken an important step for cutting carbon emissions."
"This bill would mean more homes weatherized, more assistance for businesses to save costs through reduced energy use, and more development of innovative technologies that will save even more energy in the future. This is about saving money and reducing greenhouse gas emissions in the same move."
"We look forward to working with both chambers of Congress to ensure timely funding of these programs."
The House Appropriations Committee's report on the energy and water appropriations bill that was included in the package calls for increasing funding for the following energy efficiency programs within the Energy Department's Office of Energy Efficiency and Renewable Energy: Advanced Manufacturing Office (13%), Building Technologies Office (10%), Federal Energy Management Program (13%), State Energy Program (27%), Vehicle Technologies Office (8%), and Weatherization Assistance Program (14%). The report also calls for increased funding for other critical programs including ARPA-E (16%) and the Energy Information Administration (2%).
About the Alliance to Save Energy
Founded in 1977, the Alliance to Save Energy is a nonprofit, bipartisan alliance of business, government, environmental and consumer leaders working to expand the economy while using less energy. Our mission is to promote energy productivity worldwide – including through energy efficiency – to achieve a stronger economy, a cleaner environment and greater energy security, affordability and reliability.
###
MEDIA CONTACTS
Ben Somberg


(202) 530-2223