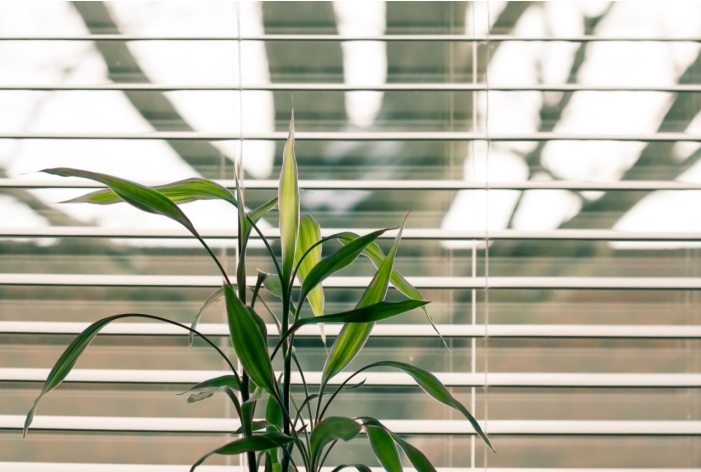 Are you struggling with your power bills? Are you worried about your privacy being breached? Have you moved to a new place that requires some beautification? In all such scenarios, you can do away with all your worries with just one solution – Window Blinds.
Window blinds are known for their functionalities of energy efficiency, cleanliness, aesthetics, and safety. But, there are so many types and variations available that it may make the buyer confused. Therefore, we have put together some tips to assist you to choose just the right blind for your windows. So, let us begin.
Know the Measurements
As we all know, 'one size fits all' is a terrible idea, so we always need to be careful with the measurements. When getting the measurements, do not start with blinds, but with your room.
Blinds that are not proportionate with the room size will never be aesthetically pleasing. Determine exactly how many windows do you need the blinds for and how much space would you like to be covered. Be sure to include the frame of the window in the measurement if you are planning to buy outside-mounted blinds. One-inch blinds have always been popular because these have a more in-fashion look to them.
Choose the Right Fabric
The most important of reasons these days to install bigger and better blinds is to block the scorching sunlight and the resultant heat.
With the unprecedented fire in Australia, residents ought to protect themselves against the intense heat-wave. That is why it is important to keep the quality of the fabric in mind when buying the blinds. Besides the quality, there are different types of fabric and each of them may transmit the sunlight differently. So, choose the one that can give a softer feel inside the room and create the right vibes. While choosing the right fabric, it will not harm to look for a few options online, such as blinds Sydney.
Prioritize Your Safety
The incidents of 'strangulation by accident' suggest that we must keep safety on top of the list. If you have children in the house, it is best to opt for cordless blinds.
When you are buying your new home, you should look for the one that has elevated windows. Else, you can reconstruct and change their position with the safety factor in mind. Another good option to be safer is to train your household members about the proper use of the blinds. This way, not only your children will remain safe, but your blinds will also last longer.
Buy on a Budget
Window blinds come in lots of sizes, textures, and types and so it is important to find the ones that fit your budget. One of the smart ways to spend less and benefit more is by installing the blinds on a few prominent windows. You can choose to have them in the sitting area or the lounge, which are the places your guests are most likely to visit. Alternatively, you can install them on all of your windows, but only the highly aesthetic ones in the sitting area. Remember that certain fabrics, features, and patterns may cost more, so it is necessary to carve out an expenditure plan in advance.
Make it Decorative
Window blinds are not just there to decrease the amount of heat coming into your room or create a certain ambiance, but also have a decorative appeal to them. The style you choose largely depends on your preferences. If you are looking to create a bold or rather dramatic atmosphere, then you would choose darker colors. If you are looking for a lighter ambiance, then choose neutral or subdued colors. You can decide to opt for a funky or chic color, but remember that whatever color you pick must be in line with your plans, as some potential buyers like softer and ever-green sorts of tones.
Remember the Accessibility Factor
When it comes to window arrangements, the preferences are not just limited to the difference in the color tone or styles. If you would like to have your blinds as accessible as possible, then you would like to have motorized or automated blinds. These are especially useful in a large house where the windows are located at considerable distances. Be aware, however, that you should always pick top quality, otherwise motorized blinds may have operability issues in the longer run.
Opt for Uniqueness
While you can choose from a lot of options, you must get the ones that speak your style. In that context, some people opt for vertical blinds because these have a more commercially or unique appeal to them. Also, you might like conventional wood or woven wood blinds, as these have a more organic appeal. However, remember the fact that woven wood ones allow some light to be transmitted, so you will need to apply some shades to them. Another important factor, often overlooked, is the variation in functionality; you can choose whether the blinds will be raised or lowered in upwards or downwards direction.
Keep the Long-Term Factor in Mind
Whether it is the blinds or anything else, the long-term and cleanliness factor should always be kept in mind for intelligent and pocket-savvy shopping. In addition to keeping durability on top of the list, it is important to plan a prolonged usage. Do you intend to relocate after a year or so? Is there a sudden change in the weather expected soon? Do you want to ascertain the effect and impact of specific blinds before you decide to keep them for longer use? Keeping all of these factors into consideration can make it easier for you to make a sound decision when making the purchase.
Conclusion
Window blinds are an increasingly popular option when compared to other window solutions as they allow for control of heat, privacy, and style. But, it is important to remember the factors of preference, suitability, aesthetics, affordability, and safety when buying them. Whichever type of blinds you choose, remember to personalize them and incorporate your unique style.