Provides More Opportunities for Agents & Brokers to Drive New Business Organically
October 5, 2017 – Bellevue, WA – (RealEstateRama) — Real estate's leading automated marketing services provider, Imprev, just made it easier for real estate brokerages and franchises to generate more business for their agents from their listings. Today, Imprev announces the launch of a new generation of just-in-time content for its Listing Automation service. With the enhancement, every time a key event occurs in the life of a listing, agents automatically receive a fresh set of marketing materials optimized for that event. Each unique marketing package arrives right when agents need it during the entire marketing cycle, providing more opportunities to increase engagement and drive new business. Key events include Just Listed, Open House, Price Reduced, and Just Sold.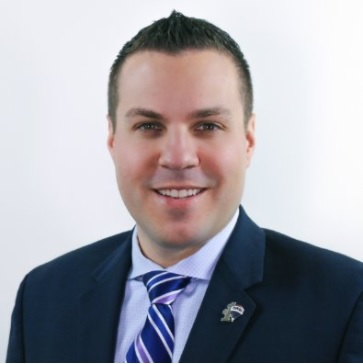 For Dan Troup, the Director of Technology at RE/MAX of Michigan, it's all about contextual marketing (without extra overhead) for both the agents and the consumers. "This new enhancement gives our brokerages an immediate, powerful marketing advantage. Every one of our offices—regardless of their marketing team's size—can now automatically deliver the right content, at the right time, through the right channel to all their agents. In a market where timing is crucial, we're making it easier for our agents to promote their listings and our brand successfully."
"Our new generation of Listing Automation offers real estate brands a seamless, systematic way to take advantage of every marketing opportunity for their listings. By providing optimized content right when agents need it most, broker owners increase relevant ways for their agents to connect with their prospects and generate more business organically," says Renwick Congdon, CEO of Imprev.
"Setting up a systematic way to build organically-driven business can mean less money spent on higher-quality leads and an increase in referrals," continues Congdon. "Ultimately, when you promote a listing to its full potential, everyone wins."
With this new enhancement, Imprev's Listing Automation service not only automatically creates a unique marketing package for each major listing event, but also updates previously created marketing materials—like the single-property website—when there's a change to the listing. Agents can be confident that their marketing materials across all channels will show the most current and accurate listing data, helping them maintain compliance with real estate advertising laws as well as industry rules and regulations.

Marketing packages can include social media posts, ePostcards, property websites, boosted Facebook ads, virtual tours (branded and unbranded for IDX), printer-ready postcards, flyers, and for some clients looking for that extraSEO juice, videos automatically posted to their YouTube channel(s). Of course, brokerages can customize their marketing packages and designs to showcase their unique brand, notes the company.
The Imprev platform powers Marketing Centers for hundreds of brokerages and franchises, including many of the most respected brands in real estate, representing one in five real estate agents in North America.
About Imprev
Many of the most respected brands in real estate leverage Imprev's Automated Marketing Services to set themselves apart from their competition. With Imprev, brokerages can automatically create and continually update fully-branded print, digital, and social media marketing packages for all their agents' listings, giving them a recruiting edge and driving unprecedented brand consistency. Launched in 2001 and updated every three weeks, the Imprev platform powers the marketing centers for hundreds of brokerages and franchises—representing over 20% of real estate agents in North America—including RE/MAX, Coldwell Banker, Berkshire Hathaway Home Services, Corcoran Group, NextHome, Realty World, and Hunt Real Estate, as well as Homes.com and MRIS. Discover more at www.imprev.com.
# # #
News media contact:
Kevin Hawkins, for Imprev, Inc.
206-866-1220