WASHINGTON – (RealEstateRama) — The 2018 National Institute of Building Sciences Board of Directors is now in place. The Executive Team includes Joseph Donovan as chair; Carl Hedde as vice chair; Joy Marshall Ortiz, AIA, NCARB as secretary; and Cindy L. Davis, CBO as treasurer. New members to the Board include Scott A. McDonald; Thomas H. Phoenix, PE, FASHRAE, LEED AP; and Darrell Rounds, FMA, CEM.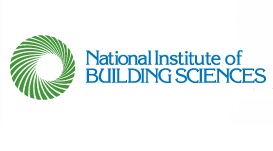 Joseph Donovan is senior vice president at Beacon Capital Partners, a privately held real estate investment firm with domestic and international offices. He oversees and directs emergency response for the firm's 30 million square-foot portfolio.
Carl Hedde is senior vice president at Munich Reinsurance America, Inc. He manages the Risk Accumulation Department, which includes the catastrophe management, risk accumulation and geo research functions. He is responsible for oversight of corporate accumulation issues, including the use of catastrophe risk models, client catastrophe risk consulting services, and portfolio management and optimization.
Joy Marshall Ortiz, AIA, NCARB, is executive vice president of The Marshall Group (TMG), an architectural firm located in Reston, Virginia. She is responsible for the day-to-day operations of the firm and serves as project manager and lead designer on major TMG projects. Ortiz represents architects in the public interest category.
Cindy L. Davis, CBO, is the deputy director, Building and Fire Regulation Division at the Virginia Department of Housing and Community Development. She is responsible for managing the building and fire code regulations for the Commonwealth of Virginia, providing oversight of the industrialized and manufactured housing, as well as the regulatory process of adopting the Uniform Statewide Building Code for the Commonwealth.
New Board member Scott A. McDonald is director of the Office of Development Services/Chief Building Official for the City of Denton, Texas. In the regulatory industry for more than 20 years, McDonald previously served as the director of strategic initiatives for the City of Amarillo, Texas; and building official for Washtenaw County, Michigan, and several smaller jurisdictions. McDonald will serve a three-year term, representing local agency officials in the public interest category.
Thomas H. Phoenix, PE, LEED AP, FASHRAE, is principal at Clark Patterson Lee in Greensboro, North Carolina. A licensed professional engineer in North Carolina and six other states, he has over 35 years of experience in the design, operation and maintenance, and commissioning of building mechanical systems. A founding partner of the firm Moser Mayer Phoenix Associates, Phoenix is a past president of ASHRAE. He will serve a three-year term, representing mechanical engineers in the industry category.
Darrell Rounds, FMA, CEM, is technical group manager of the North America Manufacturing Operations at GM Global Facilities, Facility Engineering Group. He ensures that facilities management requirements are met at 16 manufacturing sites totaling 53 million square feet and asset replacement value of $7.2 billion. Rounds will serve a three-year term, representing facility management in the industry category.
Hedde was re-elected for a second three-year term on the Board. In addition, Richard Hayter, PE, associate dean emeritus for external affairs (retired) at Kansas State University, and Thomas Izbicki, PE, FSFPE of Rolf Jensen & Associates, Inc., return for a second term.
The Institute's Nominations Committee recommended the slate of officers, returning board members and new members, which the Board unanimously approved at their meeting in September. The officers and members were seated following the January 8 Board meeting during Building Innovation 2018: The National Institute of Building Sciences Annual Conference & Expo, held January 8-11, 2018, in Washington, D.C.
They all join presiding Board members Stephen T. Ayers, FAIA, LEED AP, Architect of the Capitol; Lane J. Beougher, FAIA, FCSI, LEED AP BD+C, Ohio Facilities Construction Commission; Paul R. Bertram, Jr., FCSI, CDT, LEED AP, GGP, of PRB Connect; Anne M. Ellis, PE, FACI, FASCE, Anne Ellis, LLC; Brian E. Garbecki, PE, LEED AP,  Gilbane Building Company; Timothy H. Haahs, PE, AIA, of Timothy Haahs & Associates; Brian Larson, PE, of Stantec Consulting Services, Inc.; Susan A. Maxman, FAIA; Donald L. Pratt, Construction Education & Consulting Services of Michigan, LLC; James "Tim" T. Ryan, CBO (retired), City of Overland Park, Kansas; James Timberlake, FAIA, of KieranTimberlake; and Mary B. Verner, MES, JD, Washington State Department of Natural Resources.
Board Members Wally E. Bailey, director of development services for the City of Fort Smith, Arkansas; Cheryl R. English, FIES, LC, vice president of government and industry relations at Acuity Brands; and Thomas L. Mitchell, Jr., Lt. Col. (ret.), USAF, CFM, IFMA Fellow, of FM3IS Associates, LLC, in San Antonio, Texas, all retired from the Board but will remain active on several program committees within the Institute.