WASHINGTON (RealEstateRama) — U.S. Secretary of the Interior Ryan Zinke today announced the appointment of Vincent DeVito to serve as Counselor to the Secretary for Energy Policy to strengthen and better coordinate the Department's vast energy portfolio. DeVito will advise the Secretary, Deputy Secretary, Chief of Staff and Assistant Secretaries on all aspects of energy policy and ensure policy coordination among the nine bureaus with energy responsibilities within the Department. The new position was created through Secretarial Order 3351 (text-PDF) to advance the Trump Administration's goal of American energy independence.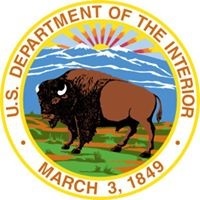 "Reorganizing the federal government also means identifying the best of the best in the private sector and using their talents to help achieve the goals and missions of the Department of the Interior; and that's what we gain in Mr. DeVito," said Secretary Zinke. "Like President Trump and myself, Mr. DeVito recognizes that American energy resources create jobs and revenue and that we can both promote responsible energy development and protect traditional multiple use through responsible stewardship of our treasured public lands for future generations to come."
Mr. DeVito previously held several senior leadership roles at the U.S. Department of Energy and within state energy offices. Most recently, Mr. DeVito was a Capital Partner at the law firm of Bowditch & Dewey, LLP in Boston with a corporate, regulatory, and, government affairs practice. DeVito is a licensed member of the District of Columbia, Massachusetts, New York, and U.S. Supreme Court Bars.