WASHINGTON – (RealEstateRama) — For the first time, JLL has been awarded CoreNet Global's H. Bruce Russell Global Innovator's Award for JLL's Innovation & Product Development (IPD) platform. JLL's IPD accepted the award honoring excellence and innovation in corporate real estate during CoreNet's 2016 North American Summit this week in Philadelphia.
Senior client leaders from the organization's selection panel named JLL the winner out of 60 submissions for the award. JLL received this exciting recognition in part because of our organization's "strengths and uniqueness" to specific areas in technology and results, according to Doug Sharp, JLL President – Corporate Solutions, Americas.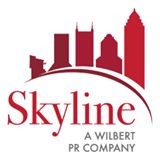 JLL's technology-enabled resources such as Da Vinci and innovative campaigns including the Productivity Prize stand out as stellar advances in accessibility. Cutting-edge ideas developed through the IPD platform have resulted in more than $150 million in cost savings for our clients and improved productivity by 20 percent.
New workplace solutions and best practices developed through the IPD platform help JLL better serve clients through productivity gains, cost savings initiatives, service delivery enhancements and improved employee workplace experience.
In May, CoreNet also recognized JLL for innovation in management and work processes that enable world-class business performance with the 2016 CoreNet Global Professional Excellence Award.
"This prestigious honor caps off a remarkable year for innovation at JLL," says Doug Sharp, JLL President – Corporate Solutions, Americas. "In 2016, our Da Vinci program generated a record 200+ ideas from all regions and more than 15 JLL business areas. We were also named to the 2016 InformationWeek Elite 100 for the fifth consecutive year – and were the highest-ranking real estate company on that list."
We are honored to be a part of a company that is dedicated to continuous innovation. Congratulations to our team and JLL on such a prestigious honor.