LOS ANGELES – June 7, 2017 –- (RealEstateRama) — The University of Southern California's Lusk Center for Real Estate, a nationally-renowned real estate research center, announced today the retirement of Stan Ross, after 18 years as chairman of the Lusk Center advisory board.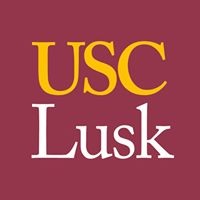 One of the industry's most respected minds during a career that spans 60 years, Ross's vision and guidance have been instrumental to the center's ascent to one of the world's most respected real estate institutions.
"Leading the Lusk Center's effort to support our industry with tools, resources and research that inform business practice and support sound public policy has been among the great joys of my life," Ross said. "I am excited for the future and eager to see what this incredible organization will do next."
Ross turns over leadership to two influential leaders in California real estate. Emile Haddad, chairman and CEO of FivePoint Holdings, LLC, becomes chairman of the Lusk Center advisory board and Bill Witte, chairman and CEO of Related California, will be the new vice-chair. The longtime members of the Lusk Center's advisory board assume their new leadership duties beginning July 1.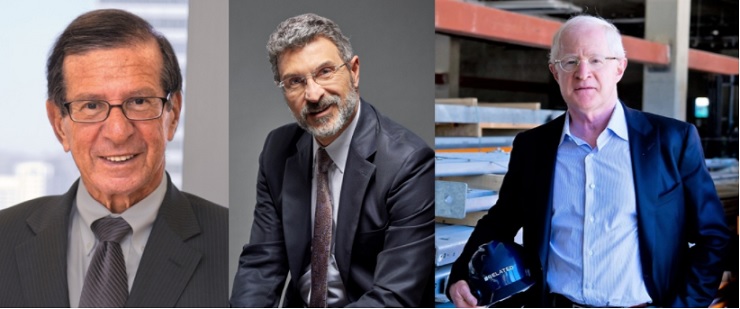 Lusk Center Director Richard Green notes that the new leadership structure – one that applies two distinct, yet complementary perspectives as chair and vice chair – marks a new phase in the Lusk Center's growth and evolution.
"Stan made an immediate impact on the Lusk Center when he took over as chairman in 1999, and his contributions in the years that followed have propelled us to the forefront," Green said. "While the weight and prestige that came with the Stan Ross name were enough to grow the center, Stan had a higher vision for Lusk that we continue to work to fulfil. I will always cherish the informative discussions and thoughtful debates – where Stan would advise, question, lead and provide real-world perspective – that brought value to our daily work and set us apart from anyone else. On behalf of Dean Jim Ellis of the Marshall School of Business, Dean Jack Knott of the Price School of Public Policy, and me, we are grateful for Stan's contributions to the development of the university's real estate programs. We look forward to moving to the future from a place of excellence."
Ross became chairman after retiring as vice chairman of E&Y Kenneth Leventhal Real Estate Group. Haddad and Witte will work together to guide the Lusk Center's programs, as well as its support for research and academics, while continuing to lead their highly successful companies.
"We are excited to welcome new leadership that combines the knowledge and expertise of two of the industry's most influential leaders. Like Stan's, their ambitious visions for the Lusk Center will be felt immediately," Green said.
As CEO of FivePoint Holdings, LLC, Haddad leads the largest developer of mixed-use communities across coastal California. FivePoint owns and manages Great Park Neighborhoods in Irvine, Newhall Ranch in Los Angeles County as well as The San Francisco Shipyard and Candlestick Point in San Francisco. Combined, these four mixed-used communities will include approximately 40,000 residential homes and 21 million square feet of commercial space. All total, these developments will generate approximately 288,000 jobs during construction and $54 billion in activity for the California economy.
"For nearly two decades, Stan Ross has been the driving force behind the emergence of the Lusk Center as one of the great real estate think tanks anywhere. He is a legend and I am excited as the new chairman of the Lusk Center to join with my friend Bill Witte to build on Stan's industry-changing legacy," said Haddad. "It is an honor and privilege to continue Stan's leadership excellence by working closely with the center's director, Richard Green, to address the issues and opportunities facing the thriving real estate industry in California today."
Since founding Related California in 1989, one of the largest developers of urban and multifamily housing in the state, Witte has overseen both the company's affordable and market rate divisions. The Related California portfolio includes more than 10,000 units of affordable and mixed income housing with another 5,000 units under development. Previously, Witte was Deputy Mayor for Housing and Neighborhoods and Director of Housing and Economic Development for the City of San Francisco.
"Under Stan Ross's immense leadership and guidance, the Lusk Center has significantly influenced and informed California's real estate industry, urban economy, and land use policies. And I couldn't think of someone better to serve as our next Chairman than my good friend Emile Haddad," said Witte. "Working together, we hope to facilitate conversations to address the many challenges facing California real estate whether it be smart land use planning, responsible urban development, or effective policies to increase the availability of critically important affordable housing."
The two real estate veterans' combined expertise in both the public and private sectors and across multiple real estate types and regions will further solidify the Lusk Center's status as a preeminent real estate research center.
Ross joined the Lusk Center in 1999 after more than 40 years as a top real estate accountant. During his time with USC, Ross maintained a steadfast focus on helping the Lusk Center achieve its mission to advance real estate knowledge, inform business practice, and address timely issues that affect the real estate industry, urban economy and public policy.
Along with his wife Marilyn, Ross also provided a naming gift in support of the Lusk Center's Ross Minority Program in Real Estate, an educational platform that provides critical real estate skills to women and minorities to help establish their pathway to industry success and leadership.
To learn more about Lusk Center research, membership and industry events – including the upcoming Lusk Bay Area Executive Forum, which will feature Haddad, Witte and Green on June 22 – visit www.lusk.usc.edu.
###
About USC Lusk Center for Real Estate
The University of Southern California's Lusk Center for Real Estate seeks to advance real estate knowledge, inform business practice, and address issues that affect the real estate industry, the urban economy, and public policy. Operating jointly with the Marshall School of Business and the Price School of Public Policy, the Lusk Center helps to promote practical application of learned skills and interaction between USC's students, alumni and industry leaders by producing relevant and timely research, supporting educational programs for students and executives, and convening professional forums that bring together academics, students, business and community leaders. For more information please visit www.lusk.usc.edu.