Station expected to help protect public health, improve water quality in the Duwamish River
SEATTLE – (RealEstateRama) —Washington's King County is one of only 12 communities nationwide selected for the first round of funding under a new U.S. Environmental Protection Agency loan aimed at helping spark investment in critical infrastructure projects across the country.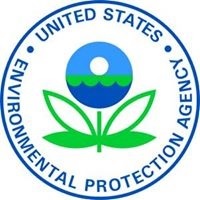 King County's Wastewater Treatment Division is seeking funding for its Wet Weather Treatment Station at the corner of 4th Avenue South and South Michigan Street in Seattle's Georgetown neighborhood.  The project is estimated to cost a total of $262 million and the EPA loan will help finance nearly half that — $129 million.
The funding assistance will come from the Water Infrastructure Finance and Innovation Act of 2014 program. WIFIA established a new federal loan and guarantee program at EPA that aims to accelerate investment in the Nation's water infrastructure by providing long-term, low-cost supplemental credit assistance for regionally and nationally significant projects.
"Rebuilding America's infrastructure is a critical pillar of the President's agenda," said EPA Administrator Scott Pruitt. "These large-scale projects will improve water quality for 20 million Americans, especially those communities that need it the most – such as rural and urban communities."
During heavy winter rains, the Duwamish valley's combined sewer pipes fill with storm water and overflow, sending millions of gallons of polluted runoff and sewage into the Duwamish River, which drains to Puget Sound. When built, the Treatment Station will collect and clean up to 70 million gallons per day of wastewater and storm water that would have spilled into the river during bad weather. This project will not only help protect aquatic life and people's health, but will also help safeguard the Duwamish River Superfund Cleanup investment.
For its inaugural round of funding, the WIFIA program received $25 million, including an additional $8 million in the Consolidated Appropriations Act of 2017 which was signed into law by President Donald Trump on May 5, 2017. This year's projects will also leverage more than $1 billion in private capital and other funding sources including EPA's State Revolving Fund (SRF) loans, to help finance a total of $5.1 billion in water infrastructure investments. The selected projects demonstrate the broad range of project types that the WIFIA program can finance including wastewater, drinking water, storm water, and water recycling projects.
The WIFIA program's funding in President Trump's FY18 budget is $20 million, an amount that should fund approximately $1 billion in loans.
Twelve projects in nine states were selected to apply for this first round of funding assistance. The 12 were selected from a field of 43 projects from across the United States which submitted letters of interest in April 2017.
The Water Infrastructure Finance and Innovation Act established by Congress in 2014 requires EPA to follow a selection framework that includes an assessment of letters of interest by performing an eligibility screening, a preliminary creditworthiness assessment, and an evaluation of the selection criteria. The WIFIA program selection criteria and respective weights are available in the WIFIA Handbook(Appendix C, page 53).
#  #  #
For more information about the WIFIA program, visit: https://www.epa.gov/wifia
For more about the Georgetown Wet Weather Treatment Station: http://www.kingcounty.gov/depts/dnrp/wtd/capital-projects/active/georgetown.aspx
Contact Us to ask a question, provide feedback, or report a problem.
Contact Information:
Mark A. MacIntyre (
)
206-553-7302