LOS ANGELES – (RealEstateRama) — The L.A. County Board of Supervisors is expected to consider whether to approve the controversial Centennial development on Dec. 11. Opponents of the development from the Center for Biological Diversity, California Native Plant Society and SoCal 350 Climate Action will urge the board to reject Centennial.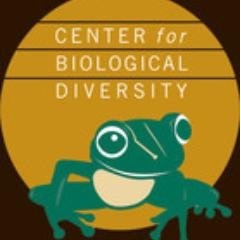 The 57,000-resident development is the largest ever proposed in county history. It would occupy a high-fire-hazard area in the remote Antelope Valley Wildlands on the county's northern edge.
Centennial would destroy habitat for rare kit foxes, California condors, mountain lions, and irreplaceable grasslands and wildflower fields. The project would also add 75,000 new long-distance commuters to the Southland's overburdened freeways.
"Centennial is a terrible deal for L.A. County," said J.P. Rose, an attorney with the Center. "It will destroy thousands of acres of pristine wildlands while doing nothing to solve the housing shortage. We need housing near jobs in existing communities, not in remote, fire-prone areas."
The project has drawn opposition from more than 5,500 concerned citizens, as well as dozens of organizations including the Center for Biological Diversity, California Native Plant Society, SoCal 350 Climate Action, Defenders of Wildlife, Los Angeles Audubon Society, Center on Race, Poverty & the Environment, Center for Community Action and Environmental Justice, Los Angeles Walks, Idle No More SoCal and Tri-County Watchdogs.
Experts in fire safety, planning, air quality and public health have urged the board not to approve the project. In an editorial called "Just say no to more Southern California sprawl," the L.A. Times also urged the board to reject Centennial.
State agencies including the California Air Resources Board and Santa Monica Mountains Conservancy have weighed in against Centennial as well, citing its conflict with the state's climate change goals and its immense impacts on wildlife.
What: Board of Supervisors Meeting on the Centennial Development
When: Tuesday, December 11, at 9:30 a.m.
Where: Kenneth Hahn Hall of Administration, Room 381B, 500 West Temple Street
Los Angeles, CA 90012
Who: Concerned community members, scientists and activists
The Center for Biological Diversity is a national, nonprofit conservation organization with more than 1 million members and online activists dedicated to the protection of endangered species and wild places. www.biologicaldiversity.org
The California Native Plant Society is a statewide organization working to save and celebrate California's native plants and places via plant science, advocacy, education, and horticulture. CNPS has more than 10,000 members in 35 chapters throughout California and Baja to promote its mission at the local level. www.cnps.org 
SoCal 350 Climate Action organizes, activates, and engages across class, gender, racial, and ethnic lines to build a mass movement throughout Southern California for a healthy climate and environmentally sustainable communities. SoCal 350 is affiliated with the international climate change organization. 350.org 
Contact:
J.P. Rose, Center for Biological Diversity, (408) 497-7675,

Liv O'Keeffe, California Native Plant Society, (916) 447-2677 x 202,

Jack Eidt, SoCal 350 Climate Action, (323) 362-6737,