Illegal Employment Practices at City's Ports Under Scrutiny
WASHINGTON, D.C. (December 13, 2017) – (RealEstateRama) — Responding to escalating public pressure and ongoing labor unrest at America's largest port complex – home of what Senator Bernie Sanders has called "The American Nightmare" – the Los Angeles City Council has unanimously approved a motion (File No. 17-0725-S1) sponsored by Councilmembers Joe Buscaino, Bob Blumenfield, and Mike Bonin to request that City Attorney Mike Feuer actively investigate options to ban trucking and warehousing companies operating on City property that break local, state, and federal laws.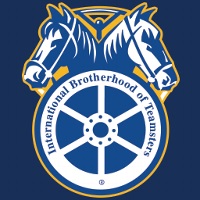 "We urge the City of LA to move quickly," stated Daniel Aneseko "Seko" Uaina, who is employed by Intermodal Bridge Transport, a subsidiary of Chinese-government-owned COSCO Shipping Lines, which last month was ordered by an NLRB Administrative Law Judge to reclassify its drivers as employees. "Every week, drivers like me at LA's port are losing millions of dollars from wage theft due to misclassification. That's hundreds of millions of dollars in wages that are going into the pockets of trucking company owners and retail giant CEOs, and not into our communities."
"The illegal employment practices endured by 12,000 port truck drivers, and the poor working conditions faced by tens of thousands of warehouse workers who are the next link in the supply chain, has gone on for far too long," said Randy Cammack, President of Teamsters Joint Council 42, which includes 23 Teamsters Union Locals representing 250,000 working Teamsters and retirees in So. California, So. Nevada, Guam, Saipan, and Hawaii. "More than a thousand claims for wage theft, 15 strikes in the last four years, and 3,500 drivers involved in lawsuits has yet to spur the change needed for these workers. It is past time for the City of Los Angeles to stand up to greedy corporations that are breaking the law and exploiting workers on City property."
"I don't understand why, after the USA Today and a number of other media outlets have publicized these companies' illegal activity, they are still doing business at the ports," said René Flores, a misclassified 'independent contractor' truck driver who was fired by his employer, Morgan Southern, for exposing the company's demands to routinely work beyond the DOT hours of service regulations resulting in pay well below the Federal minimum wage. "We get kicked out of the ports if we even run a stop sign, yet these companies are breaking the law and are still allowed by LA's port to do business there. Why the double standard? Why do the laws apply to people like me and not to these corporations?"
The abusive working conditions at the Ports of LA and Long Beach have drawn considerable attention across the county. Unfair and illegal employment practices were exposed in USA Today's "Rigged" investigative series. More recently, USA Today uncovered how Federal agencies "helped fuel labor abuse" by contracting with companies guilty of labor infractions. In Congress, legislation has been introduced targeting working conditions at Ports, and US Senator Bernie Sanders has called on President Trump to sign an Executive Order ending exploitation of port truck drivers.
PRESS CONTACT
Barb Maynard
Email:

Phone: (323) 351-9321