WASHINGTON, D.C. – (RealEstateRama) — The National Institute of Building Sciences Building Seismic Safety Council (BSSC) will host the second webinar in its 2017 series sponsored by the Federal Emergency Management Agency (FEMA). The free webinar, "Seismic Design of Precast Concrete Structures," will be held Friday, March 17, 2017, from 2:00 pm to 3:00 pm ET (11:00 am to 12:00 pm PT).
The webinar highlights the National Earthquake Hazards Reduction Program (NEHRP) 2015 NEHRP Recommended Seismic Provisions for Buildings and Other Structures, as well as its supporting materials, FEMA P-1051 Design Examples and FEMA P-1052 Training Materials. Download the Provisions and supporting materials.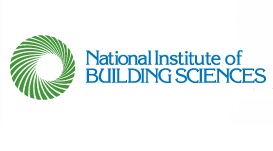 The 2015 Provisions contains two significant items related to the design of diaphragms that changed from the 2009 Provisions. First, it includes a proposed modification to the American Society of Civil Engineers (ASCE)/Structural Engineering Institute (SEI) 7-10: Minimum Design Loads for Buildings and Other Structures to add a new section, 12.10.3, "Alternative Design Provisions for Diaphragms including Chords and Collectors," which has since been approved for inclusion in ASCE 7-16. The new section provides for an alternative determination of diaphragm design force level, which is mandatory for precast concrete diaphragms in buildings assigned to seismic design category (SDC) C, D, E or F and is permitted to be used for precast concrete diaphragms in buildings assigned to SDC B. The 2015 Provisions includes a second proposed modification to ASCE 7-10 to add a section, 14.2.4, "Additional Design and Detailing Requirements for Precast Concrete Diaphragms." That new section, which contains detailed seismic design provisions for precast concrete diaphragms, including a connector qualification protocol, also has been accepted for inclusion in ASCE 7-16.
The presenter for the "Seismic Design of Precast Concrete Structures" webinar, Dr. S.K. Ghosh, will introduce attendees to the alternative seismic design force level and the precast concrete design methodology, which are the subject of FEMA P-1051, 2015 NEHRP Provisions: Design Examples, Chapter 6. He also will introduce many of the diaphragm design examples in FEMA P-1051, Chapter 11. He will discuss examples of a precast (vertical) seismic force-resisting system, including the design of an intermediate precast concrete shear wall building in a region of low or moderate seismicity; the design of a special precast concrete shear wall for a single-story industrial warehouse building in a region of high seismicity; and the partial example for the design of a special precast concrete moment frame.
Dr. Ghosh heads his own consulting practice, S.K. Ghosh Associates, Inc., in Palatine, Illinois, and Aliso Viejo, California. Formerly the Director, Engineering Services, Codes and Standards at the Portland Cement Association and Adjunct Professor of Civil Engineering at the University of Illinois at Chicago, Dr. Ghosh is known internationally for his work in earthquake engineering. He has influenced seismic and concrete design provisions in the United States for many years. In addition to authoring numerous publications in the area of structural design, Dr. Ghosh has investigated and reported on structural performance in most recent earthquakes.
He is a fellow of ASCE, SEI, the American Concrete Institute (ACI), Precast/Prestressed Concrete Institute (PCI) and the Institution of Engineers (India). He is a member of ACI Committee 318: Building Code Requirements for Structural Concrete and the ASCE 7 Standard Committee. Dr. Ghosh has served on the Boards of the BSSC, ACI and the Earthquake Engineering Research Institute (EERI). In 2004, PCI named him one of 50 "Titans" of the U.S. Precast/Prestressed Concrete Industry. In 2013, ASCE awarded Ghosh the Walter P. Moore, Jr. Award for his contributions towards improving the consistency, accuracy and clarity of structural codes and standards throughout the United States and abroad. He was recently elected an ACI honorary member.
EARN AND LEARN
Attendees are eligible to earn one health/safety/welfare (HSW) Continuing Education Unit or one Professional Development Hour (PDH) for the webinar. People are encouraged to watch the webinar together as a group or a firm, but all viewers must sign up individually to receive learning unit verifications.
REGISTER TO ATTEND
Sign up now to attend the free "Seismic Design of Precast Concrete Structures" webinar on March 17. Space is limited, so don't wait. Register today!
Want to see what other topics BSSC has arranged for the 2017 webinar series?