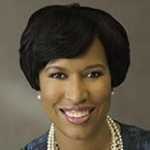 (Washington, DC) – (RealEstateRama) – On Monday, July 8, at 11:30 am, Mayor Muriel Bowser will cut the ribbon on four family-sized townhomes in Ward 1 that will provide homeownership opportunities for households earning no more than 80 percent of Median Family Income (MFI).
The townhomes located at 8th and T Streets NW, will consist of 3 bedroom and 2.5 bathrooms across three levels. Households of three or more making no more than $97,750 will have the opportunity to purchase a townhome. Each townhome will remain affordable for 15 years with funding made available from the Housing Production Trust Fund (HPTF).
When:
Monday, July 8, at 11:30 am
Who:
Mayor Muriel Bowser
Councilmember Brianna Nadeau, Ward 1
Polly Donaldson, Director, Department of Housing and Community Development
Rev. Jim Dickerson, Founder and Chief Executive Officer, MANNA, Inc.
Joe LeMense, Managing Director of Community Development and Non-Profit Banking, United Bank
Where:
812-814 T Street, NW
*Closest Metro Stations: Shaw-Howard University and U Street/African-American Civil War Memorial/Cardozo Stations*
All reporters and other media interested in attending the event are asked to RSVP to ">

.  To view the event online, visit mayor.dc.gov/live or tune in on Channel 16 (DCN).