Watch a short video and get to know Jonathan Tratt, 2017 NAIOP Chairman.
Washington, DC – (RealEstateRama) — "NAIOP is an organization that anyone can get involved in at any level," Tratt said. "The more that you apply yourself and involve yourself and participate, the more you get out of it. It's been singularly one of the best things that I've done to advance my career."
As he visits chapters and represents NAIOP throughout the year, Tratt says he looks forward to sharing his personal story of transitioning from a career in brokerage to being a developer. He also plans to focus on the important legislative issues facing the industry, including tax reform and environmental regulation.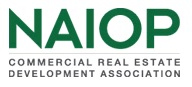 Tratt has more than 30 years of experience in commercial real estate, and that knowledge and experience will be so helpful in guiding NAIOP in the year ahead. He is principal with Tratt Properties, a Phoenix-based development/investment firm specializing in development, acquisition and property management services for logistics and e-commerce properties. In the last 15 years, Tratt Properties has developed and acquired over 6 million square feet of institutional grade logistics properties in key markets across the United States.
Tratt is a 16-year member of NAIOP, joining in 2001. Throughout his membership, he has given much of his time to serve on the board of directors and executive committee, where he's led such initiatives as membership and chapter relations and government affairs. He is a NAIOP-PAC Trustee, a NAIOP Research Foundation Governor, and a member of NAIOP Arizona.
Welcome, Chairman Jonathan Tratt!
# # #
About NAIOP: NAIOP, the Commercial Real Estate Development Association, is the leading organization for developers, owners and related professionals in office, industrial, retail and mixed-use real estate. NAIOP comprises 18,000 members in North America. NAIOP advances responsible commercial real estate development and advocates for effective public policy. For more information, visit www.naiop.org.