Defendant Double-Crossed His Clients and Stole a $500,000 Bribe Intended to Influence a South Korean Company's Sale of the Landmark 72 Building in Hanoi, Vietnam
WASHINGTON, D.C. –- (RealEstateRama) — The middleman in a foreign bribery scheme pleaded guilty today to wire fraud and money laundering charges for his role in a scheme to bribe a foreign official in the Middle East to land a real estate deal, and to defrauding his co-schemers.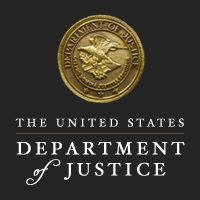 Acting Assistant Attorney General Kenneth A. Blanco of the Justice Department's Criminal Division, Acting U.S. Attorney Joon H. Kim for the Southern District of New York, and Assistant Director in Charge William F. Sweeney Jr. of the FBI's New York Field Office made the announcement.
Malcolm Harris pleaded guilty to wire fraud and money laundering charges arising from his role as a middleman in a corrupt scheme to pay millions of dollars in bribes to a foreign official ("Foreign Official-1") of a country in the Middle East ("Country-1"). The bribes were intended to facilitate the sale by South Korean construction company Keangnam Enterprises Co., Ltd. ("Keangnam") of a 72-story commercial building known as Landmark 72 in Hanoi, Vietnam, to Country-1's sovereign wealth fund (the "Fund") for $800 million. Instead of paying an initial $500,000 bribe to Foreign Official-1 as he had promised, Harris simply pocketed the money and spent it on himself. Harris pleaded guilty before U.S. District Judge Edgardo Ramos who is scheduled to sentence Harris on September 27.
According to the allegations contained in the Indictment to which Harris pleaded guilty, and statements made during the plea and other court proceedings:
From in or about March 2013 through in or about May 2015, Harris co-defendants Joo Hyun Bahn, a/k/a "Dennis Bahn" ("Bahn") and his father Ban Ki Sang ("Ban") engaged in an international conspiracy to bribe Foreign Official-1 in connection with the attempted $800 million sale of a building complex in Hanoi, Vietnam, known as Landmark 72.
During this time, Ban was a senior executive at Keangnam, a South Korean construction company that built and owned Landmark 72. Ban convinced Keangnam to hire his son Bahn, who worked as a broker at a commercial real estate firm in Manhattan, to secure an investor for Landmark 72.
Instead of obtaining financing through legitimate channels, Bahn and Ban engaged in a corrupt scheme to pay bribes to Foreign Official-1, through Harris, who held himself out as an agent of Foreign Official-1, to induce Foreign Official-1 to use his influence to convince the Fund to acquire Landmark 72 for approximately $800 million. In furtherance of the scheme, Harris sent Bahn numerous emails purportedly sent by Foreign Official-1 and bearing Foreign Official-1's name. In or about April 2014, following communications with Harris, Bahn and Ban agreed to pay, through Harris, a $500,000 upfront bribe and a $2,000,000 bribe upon the close of the sale of Landmark 72 to Foreign Official-1 on behalf of Keangnam.
Unbeknownst to Bahn or Ban, however, Harris did not have the claimed relationship with Foreign Official-1 and did not intend to pay the bribe money to Foreign Official-1. Instead, Harris simply stole the $500,000 upfront bribe arranged by Bahn and Ban, which Harris then spent on lavish personal expenses, including rent for a luxury penthouse apartment in Williamsburg, Brooklyn.
* * *
Harris, 53, of San Miguel de Allende, Mexico, pleaded guilty to one count of wire fraud, which carries a maximum sentence of 20 years in prison, and one count of conducting monetary transactions in illicit funds, which carries a maximum sentence of 10 years in prison. The maximum potential sentences are prescribed by Congress and are provided here for informational purposes only as any sentencing of the defendant will be determined by the judge.
The case against Bahn is pending before Judge Ramos, and Ban is a fugitive believed to be residing in South Korea. All defendants are presumed innocent unless and until convicted beyond a reasonable doubt in a court of law.
The FBI's International Corruption Squad in New York City investigated the case. In 2015, the FBI formed International Corruption Squads across the country to address national and international implications of foreign corruption. Trial Attorney Dennis R. Kihm of the Criminal Division's Fraud Section and Assistant U.S. Attorney Daniel S. Noble of the Southern District of New York are prosecuting the case. The Criminal Division's Office of International Affairs also provided substantial assistance in this matter.
The Fraud Section is responsible for investigating and prosecuting all FCPA matters. Additional information about the Justice Department's FCPA enforcement efforts can be found at www.justice.gov/criminal-fraud/foreign-corrupt-practices-act.