Washington, DC – (RealEstateRama) — An estimated $4.2 million boost is coming to the Washington, DC economy when more than 2,000 community-development professionals from around the country convene in the city for the NeighborWorks Training Institute Dec. 11-15. The week-long event is hosted by the Neighborhood Reinvestment Corporation, dba NeighborWorks America, a national, congressionally chartered nonprofit that creates opportunities for people to live in affordable homes, improve their lives and strengthen their communities.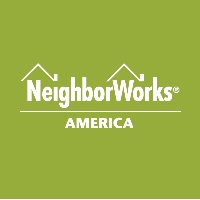 Included in the more than 100 affordable housing, community development and nonprofit management classes and workshops at the NeighborWorks Training Institute is the course So You Think You Want to Start a Social Enterprise (ED255), which highlights the role social enterprises play in addressing today's economic challenges and the steps to creating one. Just last month, Stanford Social Innovation Review profiled NeighborWorks America regarding how it has partnered with NeighborWorks network organizations to leverage social enterprise.
"NeighborWorks Training Institutes give community-development professionals the knowledge to share best practices and excel as leaders in their field," said Jeff Bryson, acting chief executive officer of NeighborWorks America. "NeighborWorks America is increasing its emphasis on new business models—approaches to the mission work that are also economically sustainable—and the recognition that these nonprofits need to engage in cross sector collaborations to have a bigger impact on the lives of the people and communities they serve. We're pleased that this course gives participants the tools to create new business models."
A Dec. 13 symposium, Pathways Out of Poverty: Investing In Independence, Keeping the Pathways Open(ML928), will explore how community developers play a critical role in keeping pathways out of poverty open and equitably accessible to the communities and individuals who need them.
Among the confirmed speakers at the symposium are:
Jeffrey Bryson, interim president and CEO, NeighborWorks America
Rip Rapson, president and CEO, The Kresge Foundation
Nela Richardson, chief economist, Redfin Corporation
Erika Poethig, institute fellow and director of urban policy initiatives, Urban Institute
Maurice Jones, president and CEO, LISC
The NeighborWorks Training Institute in Washington, DC is supported by a variety of partners, including JPMorgan Chase Foundation, Wells Fargo Housing Foundation, Bank of America, HUD, Citi, BB&T and Capital One. Our Wednesday symposium is supported by E*TRADE Financial.
In addition to the training institute, NeighborWorks organizations work every day to serve Washington, DC and the region. In fiscal year 2016, NeighborWorks organizations in Washington, DC, Virginia and Maryland generated more than $510 million in total direct investment, served nearly 29,000 individuals and families, and created and maintained more than 3,200 jobs.
To read more about NeighborWorks organizations' impact, view the NeighborWorks America interactive map.
For more information about NeighborWorks America, visit About Us.
About NeighborWorks America
For nearly 40 years, Neighborhood Reinvestment Corp. (d/b/a NeighborWorks America), a national, nonpartisan nonprofit, has created opportunities for people to improve their lives and strengthen their communities by providing access to homeownership and to safe and affordable rental housing. In the last five years, NeighborWorks organizations have generated more than $27.2 billion in reinvestment in these communities. NeighborWorks America is the nation's leading trainer of community development and affordable housing professionals.
Contact:
Doug Robinson


202-760-4062
@neighborworkspr