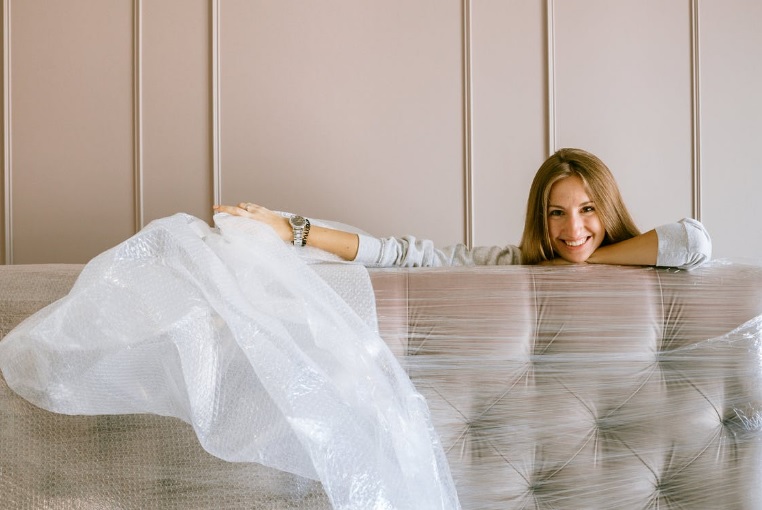 You might hear people waxing eloquent about the sheer excitement and happiness of moving day. But the fact is they fail to go over all the challenges that come with it. Moving may mark the beginning of a new chapter in your life, but starting this chapter comes with its own set of hurdles.
You might encounter unforeseen delays and need to deal with months of messy homes and packing. If you arent on top of your game, you can ruin the whole experience for yourself and your family. It isn't just the process of packing and shifting that'll be harder, but unpacking and settling in can take forever too. So, if you're dreading moving day, we totally understand. However, we have a set of tips that can make moving much less of a hassle. If you're interested in learning how you can have a smoother moving experience, keep reading below.
Rent a storage unit
You might imagine renting a storage unit to be another unnecessary expense while moving, but it is anything but that. Renting a storage unit can make your move much smoother. When moving, one of the biggest impediments is dealing with furniture strewn all over the home and boxes taking up all the space. It can make it incredibly hard for you to get around and pack and clean your home correctly.
Furthermore, unloading all of your belongings at once can wreak havoc upon your peaceful unloading plans. Instead of peacefully settling in, you'll be in trouble rifting through box after box, trying to make space to relax. Renting a storage unit can save you from all this pain. Storage units are incredibly safe, spacious, and cost-effective ways to store your belongings while you pack. You can rent out storage units for as long as you like and store all kinds of legit items. Having a storage unit won't just help you pack in an organized manner but can shift and settle in much more smoothly.
Give away unwanted items.
Before you start packing, you may not feel you have any unwanted items clogging up space. However, as you begin emptying cupboard after cupboard, you'll encounter a mountain of things you don't use anymore. These can include kitchen appliances, tools, clothes, accessories, bedding, furniture, and more. Moving these items to your new home is like taking along unnecessary baggage – it's best if you don't.
Instead, donating all these items is an excellent way of emptying your home of unnecessary things you may not need but others can use well. For example, animal shelters always need bedding for rescues that come in, and donating even worn-out bedding can help them immensely. Furthermore, you can give away clothes that you don't wear anymore to homeless shelters, alongside pillows, food, or other supplies. Even the most minor contributions can go a long way in making someone else more comfortable. The cherry on top is that you'll have a much easier time moving because you won't need to lug around useless items.
Organize yourself efficiently.
Creating a checklist is one of the most effective ways to have a smooth, easy move. If you pack haphazardly, you may miss many essential items, and it'll take you much longer to unpack. Instead, start sooner rather than later so you have a head start. This way, you can take your time when packing to ensure you do a thorough, well-organized job.
Additionally, creating a moving checklist is the best way to go about planning and unpacking. Your inventory can allow you to move room by room in order of priority. You can start with more labor-intensive areas, like the kitchens or bedrooms. Hence, you may finish everything before moving day comes around. Furthermore, color coding your boxes is another excellent way to add a layer of organization that'll make it easier to pack and unpack.
Hire professional movers
If it's your first time moving, or you want to have a smooth experience, it might be best to hire professional movers. You want to concentrate all your focus on ensuring you look forward to getting settled in, and you can't do that if you're fretting about packing. Many imagine that hiring professional movers can be an added, unnecessary expense. However, in the long run, it can help you save a lot of money.
If you pack haphazardly, you can have a lot of accidents when you're unloading and shifting. Poorly sealed boxes can pop open, and your belongings can fall all over, causing breakages. Furthermore, they can help you in the unloading process, making it much easier to settle in. They can organize boxes in your new home, making them much easier to unpack.
Put together an essentials bag.
Having an essentials bag is a small step that can have a considerable impact on your move. Even if you've packed well, the first day at your new home is likely to be incredibly chaotic. You'll have boxes and furniture strewn around all over, and it'll be hard to get around and find the things you need. In such a scenario, an essentials bag can be a real lifesaver. It's unlikely that on the first day of your move, you'll have the time to go grocery shopping, cook meals, or unpack clothes.
An essentials bag can include everything you'll need urgently for the next 1-2 days after your move. It can consist of a change of clothes, undergarments, medications, and toiletries. Furthermore, it's better to cook in advance and take some food with you on moving day. This way, you don't need to worry about finding a takeout place right when you're trying to settle in. Moving can be incredibly tasking for everyone in the family. However, taking along a packed bag can make settling in easier for everyone.
Conclusion
Moving can be understandably stressful if you aren't prepared and don't know where to start. It can seem like there's a mountain of work to get through and too little time. However, if you start early and follow these tips, you're likely to have a much smoother move. These tips can help you stay ahead of your timeline and settle in without any hassle. Once you're packing proactively, you'll start looking forward to all the new experiences you'll get once you shift.