WASHINGTON, D.C. – (RealEstateRama) — Marc Selvitelli, CAE, has been named as senior vice president for NAIOP, the Commercial Real Estate Development Association, effective February 13, 2017. In this role, Selvitelli will guide the association's staff, chapters and volunteers to execute NAIOP's mission of providing education, advocacy and connections to 18,000+ members in 51 chapters across North America. He will oversee the association's daily business operations and serve as executive director of NAIOP's Research Foundation.
Selvitelli served as vice president for membership and chapter relations at NAIOP from 2006-2013, where he helped increase membership more than 20 percent and provided best practices counsel to leaders and board members of the organization's chapter network.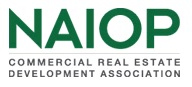 "I am extremely pleased that Marc is joining NAIOP to serve in this critical role leading our staff and advancing NAIOP's position as a leading trade association for commercial real estate," said Thomas J. Bisacquino, president and CEO of NAIOP. "He brings a wealth of both association and industry experience, which will undeniably help us to further elevate NAIOP's work on behalf of its members. His passion for his work and the organizations he serves has earned the respect and recognition of our members, volunteer leaders, chapter executives and staff. I am grateful that he is returning to NAIOP in this leadership role."
Selvitelli is a seasoned association leader with more than 20 years of experience in providing association management consulting services to numerous organizations in the areas of strategic planning, leadership development and board management. He returns to NAIOP after four years with SmithBucklin's Business + Trade Industry practice, where he served as the executive director of the Restoration Industry Association and as the executive director of the National Association of Local Housing Finance Agencies. He previously served in a legislative role as the National Association of Home Builders, where he developed policy with state and local governments as well as numerous associations representing county officials, mayors, and municipal leaders.
Selvitelli is a graduate of the Pennsylvania State University with a degree in Political Science and was awarded the Certified Association Executive (CAE) credential in 2002 by the American Society of Association Executives.
# # #
About NAIOP: NAIOP, the Commercial Real Estate Development Association, is the leading organization for developers, owners and related professionals in office, industrial, retail and mixed-use real estate. NAIOP comprises 18,000 members in North America. NAIOP advances responsible commercial real estate development and advocates for effective public policy. For more information, visit www.naiop.org.
MEDIA CONTACT:
Kathryn Hamilton
703-904-7100